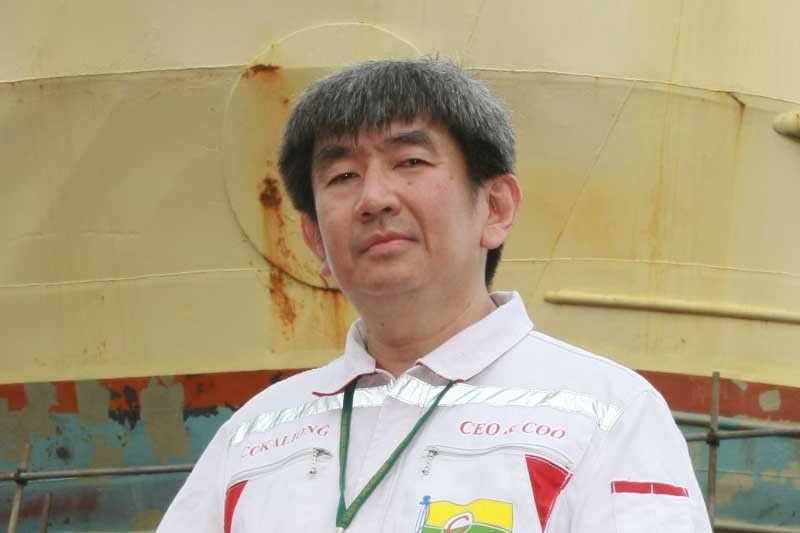 Cokaliong Shipping Lines founder and CEO Chester Cokaliong said sea travel continues to give promising outlook despite pandemic.
Contributed photo
Philippines shipping industry thrives amid pandemic
CEBU, Philippines — Despite weak travel performance due to the pandemic, the shipping industry in the Philippines is seen to thrive in both cargo and passenger businesses.
According to Dan Fernan, 2GO vice president and head of sea operations, the Philippines' demand for passenger sea travel is sustaining even amid the pandemic.
Fernan explained that there are three types of sea travel accommodations, these are the premium cruise type, the plain commuter passengers and the tourist type.
The Philippine passenger shipping business is currently thriving in the middle, which means that most people who availed of shipping services are a combination of plain commuters but "wanting convenience and comfort."
Fernan noted that main economic destinations like Manila, Cebu, Bacolod, Iloilo, Cagayan de Oro, Puerto Princesa are still profitable markets for passenger shipping.
In an earlier interview with Cokaliong Shipping Lines founder and chief executive officer (CEO) Chester Cokaliong, he said sea travel continues to give promising outlook despite pandemic.
In fact, Cokaliong unveiled a new vessel at the height of the pandemic in July 2020, as demand for sea travel remains on high levels.
Notwithstanding health crisis and the new normal era onwards, Cokaliong said his company is steadfast in its commitment to be at the forefront of providing only the best in service and safety inter-island transport. It continually invest in ship modernization/acquisition, service sophistication, backed up with its varied international service standard.
In June 2020, Cokaliong Shipping invested an estimate of P430 million for ship acquisition of M/V "Filipinas Mindanao", including renovation and taxes. It is by far, the biggest investment poured in by a company in Cebu in the middle of a pandemic.
Cokaliong said the company noted an increasing volume of cargoes in all its ports of call, in the middle of lockdown last year.
Similarly, 2Go Group Inc., unveiled new RoRo (roll-on, roll-off) passenger vessel "MV 2GO Maligaya", which will serve the Manila-Cebu-Cagayan de Oro route starting May 23, 2021.
Acquired from Japan, the "MV 2GO Maligaya," is the 10th vessel in the 2GO fleet, executives at the company claimed that this is so far the fastest liner vessel plying in the Philippine seas today.
Meanwhile, Department of Tourism (DOT-7) regional director Shalimar Tamano declared that people are traveling now, both air and sea travels.