Sweethearts rule Cebu City Marathon
January 13, 2020 | 12:00am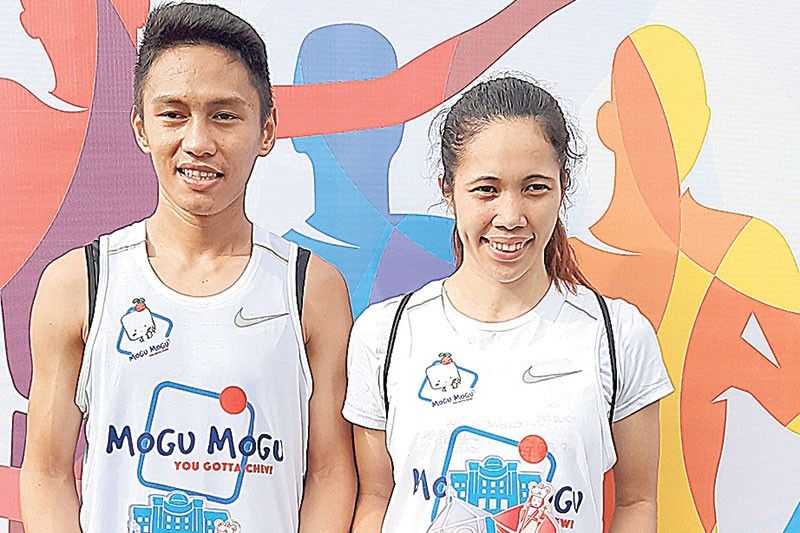 CEBU, Philippines — Sweethearts and running buddies Azlan Pagay and Ruffa Sorongon started their 2020 campaign strong as they dominated their respective divisions in the Cebu City Marathon at the Cebu Business Park yesterday.
The veteran Pagay tasted his first 42K championship in the Cebu City Marathon with a time of 2:53:45.
"I always made it to the podium in the previous years of CCM and I am very happy that I finally got my first championship," said Pagay.
Joseph Emia placed second with a time of 5:55:03 while Michael Largo settled for third in 3:05:57. Paul Zafico (3:07:02) and Desiderio Engbino (3:10:38) occupied the fourth and fifth place, respectively.
In the distaff side, Sorongon successfully retained her 42K crown despite strong oppositions.
The Cebu-based Mindanao runner claimed the women's title in three hours, 25 minutes and 34 seconds, 34 seconds faster than Evamie Villarin, who settled for second.
The third to fifth placers were Lizane Abella (3:41:42), Kaye Razel Cundangan (3:49:51) and Sandra Soliano (3:56:29).
In the 21K action, Kenyan Eric Chepsiror and teen runner Cherry Andrin reigned supreme in their respective classes.
Chepsiror won the title in 1:15:42 followed by Prince Joey Lee (1:18:02) and Fabian Downs (1:20:01) at second and third place, respectively.
Joining Andrin (1:40:21) as the top three finishers in the women's class are Engiel Estillore (1:50:24) and Jennifer Paloma (1:56:15).
Meanwhile, Alfrence Braza topped the men's 5K with a time of 16:36. Florencio Lapiz wound up second with 16:49, while Jaymar Magdaleno landed at third with 17:07. Marielle Estreba clinched the top spot in the women's with a time of 19:50, followed by Asia Paraase (20:35) and Moira Erediano (20:56).