Cebu starts inoculation of general population
October 5, 2021 | 12:00am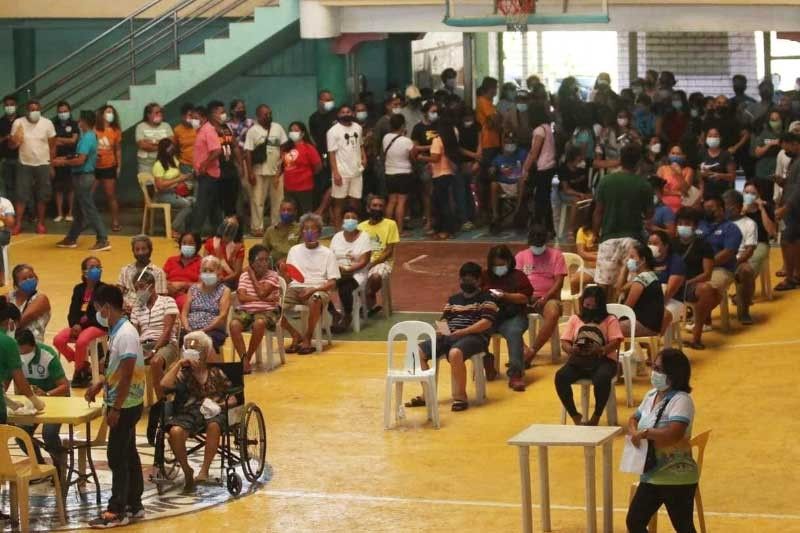 CEBU, Philippines — Vaccination for the general population already started yesterday, October 4, 2021 in Cebu, the Visayas COVID-19 Vaccination Operation Center reported.
Separately, masterlisting for the vaccination of children 12 to 17 years old has already been pushed in Cebu City.
Dr. Mary Jean Loreche, VVOC spokesperson, hopes that the vaccination of the general population will increase the vaccination numbers in the region.
She explained that at the vaccination centers, vaccinees will still be listed as to their sub-category, either from category A1 to A5.
There will be priority lanes intended for A2 category or the senior citizens and for the A3 category or the persons with comorbidities, she added.
Loreche added that fully vaccinated individuals in Cebu might have already reached one million either yesterday, October 4, or today, October 5.
This as of October 3, Cebu has already fully vaccinated 994,149 individuals.
"So, malapit na tayo sa one million na fully vaccinated. Almost 5,000 na lang, aabot na tayo ng one million fully vaccinated Cebuanos," Loreche said.
However, despite this, Cebu is still a far cry from reaching the target of vaccinating a total of 3.5 million to 3.7 million eligible people.
Still low
Also, the vaccination rollout in Metro Cebu remained low for the fourth straight week (September 27-October 3).
During this period, the target for the first dose was 141,750 but accomplishment was only 35,835 doses administered. For the second dose, the target was 25,463 but the actual administered doses only reached 17,857.
Vaccination for senior citizens also still remains sluggish five months since the vaccination of this priority group started. Only 167,843 or 28.2 percent of the total 595,058 eligible population have received their first dose and 219,775 have received their second dose.
For the A3 category, 320,929 and 348,119 doses have been administered for the first and second dose, respectively. This category has 632,992 eligible individuals.
The A4 category or the economic frontliners group has 989,988 eligible population wherein 593,240 and 478,944 doses have been administered with the first and second dose, respectively.
As for the indigent category or the A5, out of 1,694,564 eligible population, only 162,392 have received their first dose and 115,441 have received second dose.
Children 12-17
Meanwhile, acting Cebu City Mayor Michael Rama has directed the City Health Department and those involved in vaccination rollout to start masterlisting children 12 to 17 years old.
Cebu City Health Department officer-in-charge Dr. Jeffrey Ibones earlier disclosed that they have not started the registration for the pediatric population pending guidelines from the Department of Health.
"To tell you frankly, we are awaiting the guidelines from the Department of Health kung unsa gyud ang ilang gusto na ibutang nato sa data," said Ibones.
Based on data submitted to DOH back in 2019, Cebu City has 198,000 children belonging to the 10 to 19-year-old bracket.
"Wala pa ka sugod og profiling and masterlisting. Lisod ma'g magbalik-balik ta," said Ibones.
However, Rama said time is of the essence as he ordered Ibones to immediately start with the masterlisting already.
"This is the directive I will give to you and all involved. We have to proceed. We have to proceed in the same manner other LGUs are into having the 12-17 years old…That is the direction," said Rama.
Rama said he will discuss with CHD further details about the masterlisting during their next meeting. — Caecent N. Magsumbol, JMD (FREEMAN)