129 persons caught as police strictly enforce protocols
January 14, 2022 | 12:00am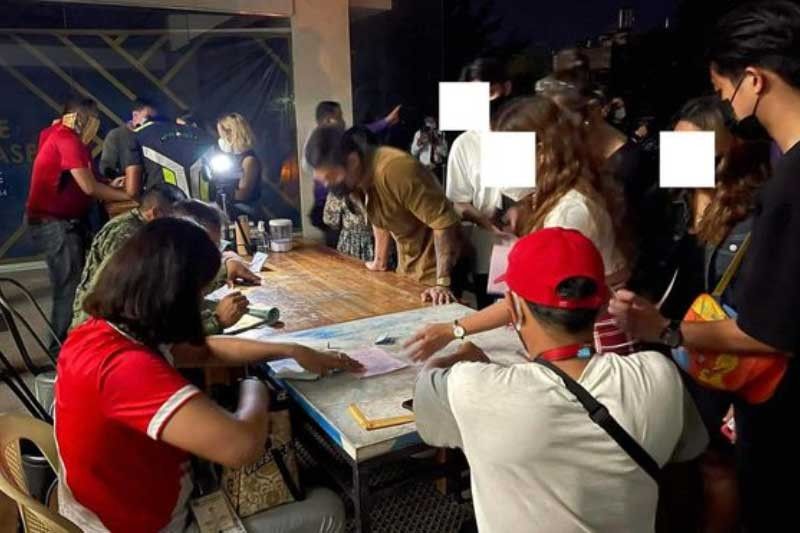 CEBU, Philippines — The Cebu City Police Office (CCPO) apprehended at least 129 individuals during the implementation of the Oplan Bulabog Wednesday evening in line with the reimposition of the strict enforcement of health protocols.
CCPO information officer Police Lt. Colonel Maria Theresa Macatangay said that out of the 129 apprehended individuals, 14 were minors.
Also, 69 were apprehended for violating the curfew ordinance and 52 for not wearing a facemask.
That evening, the CCPO also inspected at least 255 establishments.
"Makita nato sa datos nga daghan gihapon ang mga adults nga badlungon. What do you expect? If makita sa minors nga daghang adults gapabadlong, what do you think the minors do? Sundon nila nga ehemplo," said Macatangay.
As the city will be placed under the Alert Level 3 starting today, Friday, until January 31, Macatangay said they will sustain the measures they have been implementing.
The CCPO will also continue the Oplan Bulabog to arrest violators.
Macantangay said that they have not received any directives yet on whether they will be reimplementing the border control points in the city.
"Among giahawhag ang katawhan na bisan og Alert Level 3 kita, it will just emphasize na we should not be complacent. Di ta mag-relax sa pag-observe sa minimum health protocols," she said.
Last Monday, CCPO brought back the strict implementation of the city ordinance to enforce the minimum health standard protocols, particularly on the enforcement of curfew.
This is after observing that several individuals have been disregarding the health protocols the past weeks, according to Police Lt. Colonel Wilbert Parilla, deputy director for operations of CCPO.
"Ibalik nasad ta sa Oplan Bulabog kay nakita na sad nato nga bisan pa og curfew, naa pa gihapon ang mga tawo, so ato na sad ihigpit balik ilabi na sa imnanan," said Parilla.
Appeal
Macatangay appealed for the public's cooperation in following the orders of the local government in the next few days as the police will strictly enforce them on the ground.
She added that they will also assess onwards if there is a need for an additional police augmentation from other units.
"If kaya ra nato, if ang mga tawo magtinabangay ug kasabot sa ilang obligasyon, we don't think there is a necessity to ask for an augmentation. Again, depende jud ni sa matag usa diri sa Cebu City," she said.
Macatangay also appealed for the public's cooperation in following the minimum health standards, adding that they hope that such results will show in a decreased number of violators on their record. – KQD (FREEMAN)