PB approves water code of the province of Cebu
February 5, 2021 | 12:00am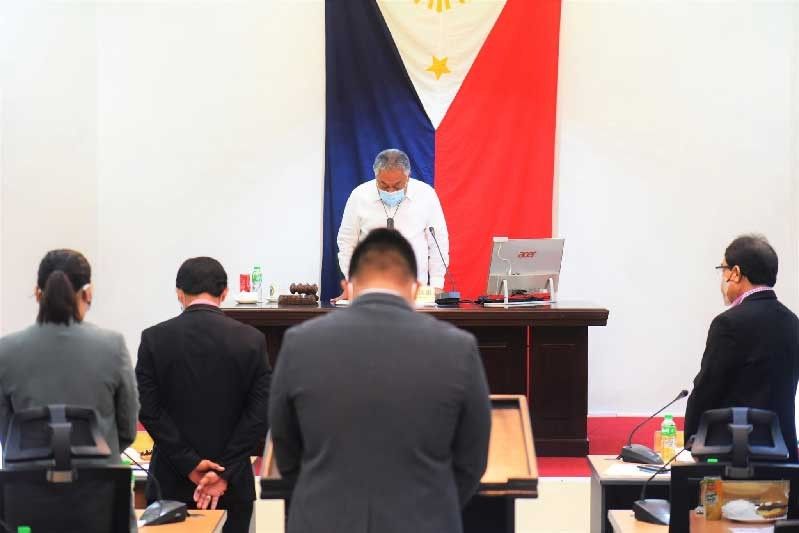 CEBU, Philippines — Cebu Province will now be empowered to manage its own water resources to ensure the provision of water for its constituents and for nature.
The Provincial Board passed Monday an ordinance entitled "Water Code of the Province of Cebu" sponsored by Third District PB Member John Ismael "Jimbo" Borgonia.
The Water Code provides the comprehensive framework for inclusive, sustainable, equitable distribution and utilization of water resources in the province.
It also holistically considers water-related issues from water resources management, water reuse or reclamation, sanitation, water supply systems, climate change and water related disasters-drought and flood control.
Borgonia, who chairs the PB committee on environmental conservation and natural resources, said the Water Code will codify, harmonize, and reconcile existing provincial, city and municipal ordinances and regulations pertaining to water resources and other water-related concerns.
The Code refers to all waters within the limits of the Province of Cebu, from groundwater, surface water, rainwater, treated wastewater, water in the atmosphere and the waters of the sea, and shall belong to the state.
"All waters of Cebu Province are subject to regulation under the provisions of this Code unless necessary exceptions are stipulated. Every component city, municipality, and barangay shall recognize that water is a public good and cuts across political boundaries; thus, water resources shall be equally shared," read the scope of the ordinance.
To effectively implement the Water Code, the Provincial Water Resources Authority (PWRA) shall oversee the administration and enforcement of its provisions.
PWRA will have its own office which will house the governing board comprised of the Governor as the chairperson, elected civil society organization representative, chairpersons of the PB committee on environmental conservation and natural resources; planning and development, and budget and appropriations; president of the League of Municipalities-Cebu Chapter, Cebu Chamber of Commerce and Industry, representatives from CSO; association of local water users, National Water Resources Board, National Irrigation Administration and the PWRA executive director.
The governor will convene with the technical working group to formulate and enact the implementing rules and regulations necessary for the effective and efficient implementation of the Code three months after the said ordinance was approved.
Borgonia said the Water Code came about when the PB passed Ordinance No. 2006-12 also known as the "Provincial Water Resources Authority Ordinance" which was approved by Garcia in November 2006 and the Executive Order 7B series of 2016 by then governor, now Vice Governor Hilario Davide III.
Under the previous ordinance, the PWRA was tasked "to adopt and establish rules governing the appropriation, utilization, conservation, protection and distribution of water resources in the province while EO 7B-2016 tasked the TWG to draft the Water Code for the Province of Cebu with its IRR.
The TWG which was composed of representatives from both government and private institutions that represented stakeholders in the water sector submitted the completed draft Water Code last December 2018.
"This institutional mechanism that will implement this Water Code includes empowering the PWRA to generally oversee the administration and enforcement of its provisions; establishment of Municipal and Barangay Level Water Resources Management Councils; and cooperative undertakings with agencies or institutions both public and private," said Borgonia. — GMR (FREEMAN)