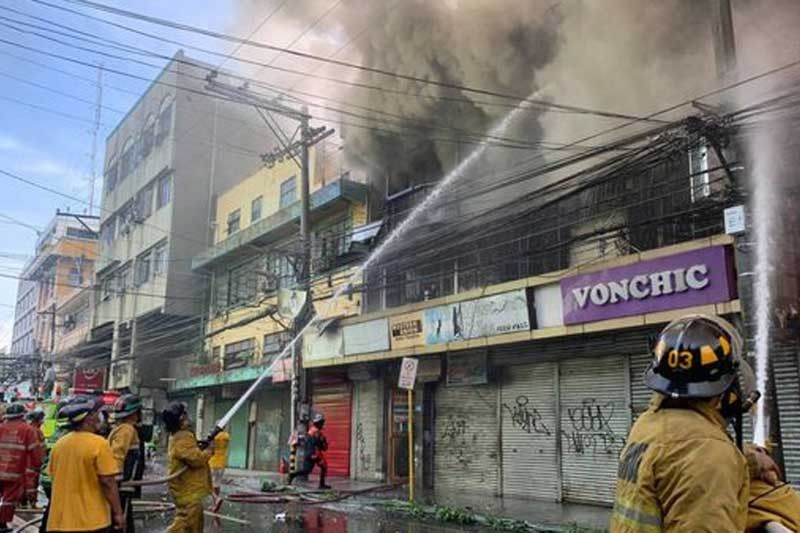 Firefighters battle a fire that hit a residential and commercial building in Cebu City on Saturday, January 16.
Romero Marantal
1 killed, 2 hurt in Cebu City fire
CEBU, Philippines — A 35-year-old man perished in a fire that hit a three-story residential and commercial building on Junquera Extension in Barangay Santo Antonio, Cebu City afternoon on Saturday, January 16, 2021.
The fatality was identified as Estrilito Baño. Authorities said his body was found near the stairs, which indicated that he might have attempted to go out of the building but suffocated from the thick smoke.
Two other residents, Ergel Mandaue, 26, and Vicenta Cabaguas, 62, were injured. They suffered first degree burns on the arm.
The building had 10 residents.
Initial investigation revealed that the fire started on the second floor of the building, although authorities are yet to determine what caused it.
Damage was pegged at P300,000.
The Cebu City Fire Office received the alarm at 2:50 p.m. and controlled the fire at 2:59 p.m. Fire out was declared at 4:15 p.m. — Rowena D. Capistrano, JMO (FREEMAN)