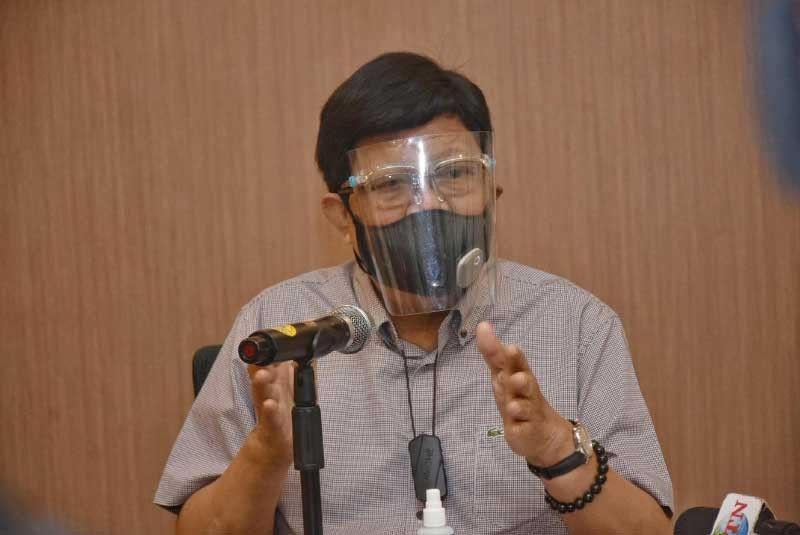 To formulate guidelines: Labella forms vaccine board
CEBU, Philippines — Cebu City Mayor Edgardo Labella has ordered the creation of an ad hoc committee to study the COVID-19 vaccination program for the city.
"I want to be sure with the kind of vaccine nga atong kuhaon," Labella said.
The committee will be helmed by City Health Department officer-in-charge Jeffrey Ibones, City Administrator Floro Casas Jr., and some doctors, including Dr. Bryan Lim, an infectious disease specialist based in Cebu.
Aside from recommending what vaccine the city should acquire, Labella said the committee is also tasked to formulate guidelines for the administration of the vaccine.
Labella said earlier that medical frontliners "who are really exposed" to COVID-19 situations will be prioritized in the vaccination program, including military and police personnel, senior citizens, and the poorest of the poor.
He is eying at issuing a memorandum for all barangays to identify the poorest of the poor who are willing to have themselves vaccinated.
Meanwhile, Vice Mayor Michael Rama said yesterday that he is willing to be vaccinated provided the vaccine is approved by the Food and Drug Administration and recognized by the Department of Health.
Rama said this is to help alleviate fears among residents of the "unknown vaccine" and help overcome the pandemic.
He said, however, that he will not entertain China-made vaccine.
"We should not base our decisions on fear. Fear may have helped us survive, but fear never helped us overcome adversities. We did not defeat our invaders with fear. We won with courage. We did not overcome several disasters with fear. We thrived because of courage," Rama said in a statement.
To recall, Labella also expressed willingness to have himself vaccinated first when the vaccine arrives so that others would follow.
In Lapu-Lapu City, Mayor Junard Chan is eyeing a P100 million allocation for the purchase of COVID-19 vaccines. Frontliners, drivers, and vendors will be in the priority list.
Chan said the amount, which will be subject for approval by the City Council, will be in addition to the national government's allocation for each LGU in the country.
Info campaign
Meanwhile, to boost public confidence on and allay fears over COVID-19 vaccines, Senator Christopher Go said that there is a need for the national government to conduct more massive information campaign to educate the public on the COVID-10 vaccine roadmap.
The roadmap, Go said, should detail the process on how the country may acquire the vaccines, their delivery to the public, and the organizational chart of officials who will spearhead their acquisition and delivery, among others.
It should also seek to ensure the cost-effective, safe and efficient delivery of the vaccines to all Filipinos.
He said awareness building initiatives are needed to build vaccine confidence among Filipinos and sustain cooperation.
Public apprehension about getting inoculated with the vaccine was reflected in a Pulse Asia survey released on January 7, which showed that only 32 percent of Filipinos are willing to be inoculated with the vaccine against COVID-19.
"Kaya naman pala sa latest survey ng Pulse Asia, halos 50 percent ng publiko ang ayaw magpabakuna dahil hindi sila nagtitiwala na ligtas ang bakuna. Malinaw na madami pa tayong kailangang gawin para maging matagumpay ang national vaccination program laban sa COVID-19," said Senator Risa Hontiveros.
Hontiveros hopes that the government, despite previous errors and misjudgments, can still be trusted to deliver to Filipinos a safe, effective and accessible vaccine against COVID-19.
"This is not just about not dropping the ball, it's about making our shots count," she added. — Mitchelle L. Palaubsanon, JMO (FREEMAN)