3 PMVICs open in Mandaue, Danao
January 12, 2021 | 12:00am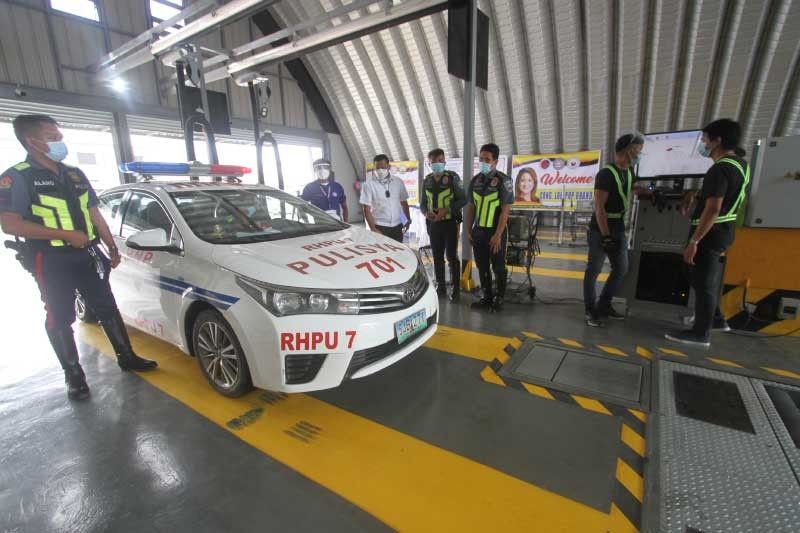 CEBU, Philippines — World-class private motor vehicle inspection centers have officially opened to the public yesterday in the cities of Mandaue and Danao.
Rocket Cargo and Pink Gorilla officially opened their centers located in Barangay Subangdaku and Alang-Alang in Mandaue City and another in Danao City.
Antonio Almario, Rocket Cargo operation head, said that their inspection center, a four-wheel vehicle will undergo a total of 74 tests such as emission, suspension, seismic, brake, speed, visual inspection, among others while motorcycles only have six tests.
Inspection payment for four-wheel vehicles is P1,800 while P600 for motorcycle.
"Kung naay tests mga dili makapasar then ibalik gyud nila pero ang i-inspect kay ang kadto na lang test nga wala makapasar and the payment is 50 percent off," said Almario.
Cebu Chamber of Commerce and Industry president Virgilio Espeleta, who grace the event, said that the opening of this world-class facility is not just for compliance purposes but a "peace of mind" knowing that you and your family is riding a vehicle that is road worthy compliant.
Mandaue City Mayor Jonas Cortes, who was also present during the event, is grateful that two PMVICs opened in the city.
Cortes said that the opening of the facilities in the city will save the environment and save lives as he assured the operators of these facilities of the city's support.
Land Transportation Office 7 regional director Victor Emmanuel Caindec in an interview said that for this year, a total of 13 PMVICs are expected to open in Central Visayas of which eight of those will be in Cebu.
Caindec also said that the PMVIC in Carcar City which is operated by Road ReadyReady Inc. is ready to go online but still awaiting their Letter of Authority from the Department of Transportation.
Caindec however clarified that emission centers will not lose their businesses with the opening of this modern facility as large trucks and public utility vehicles will still avail of their services.
"There are two things that will happen, the emission center will continue to service large vehicles, trucks, in the interim, ang private vehicles, once they go into the PMVIC, di na sila kinahanglan magpa-emission, so ka usa nalang, dinhi na tanan," Caindec said.
He explained that unlike emission centers, PMVICs will transmit the results of the inspection to LTO online and if applicants go to emission centers, the latter will still go to LTO for visual inspection.
Rocket Cargo and Pink Gorilla vice president and chief operating officer Christian Michael Tiongko together with other officials of the company were also present during the event. — GMR (FREEMAN)