Labella aims to get council majority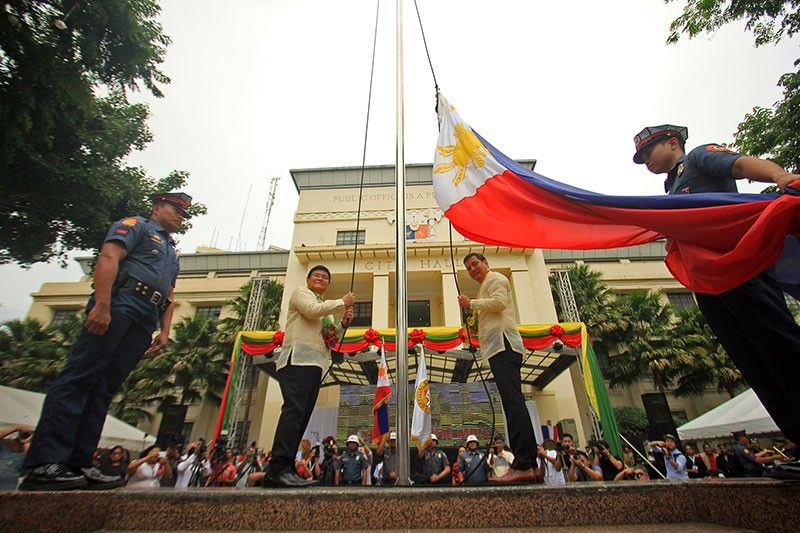 CEBU, Philippines — Cebu City Mayor Edgardo Labella is determined to get the majority bloc in the City Council, as the new set of officers will have its inaugural session tomorrow.
As he assumed office yesterday, he said the circumstances that Bando Osmeña Pundok Kauswagan (BOPK) are facing right now is an opportunity for them to dominate the City Council soon.
This was after former councilor Jerry Guardo will be proclaimed as the replacement of disqualified BOPK councilor Alvin Arcilla today.
Labella is considering Guardo as part of the group, as the latter expressed his support to the new administration.
If councilor Sisinio Andales suffers the same fate as that of Arcilla, he will be replaced by former councilor Joel Garganera, who is also affiliated with the administration.
Last Friday, the Commission on Elections (Comelec) en banc issued a decision disqualifying Andales from running for a fresh term last election.
With this, he has five days to file an appeal before the Supreme Court (SC) upon receipt of the decision.
Failure to secure a temporary restraining order (TRO) will allow the petitioner to file a motion for execution.
"Of course, I took his statement that soon to be Councilor Jerry Guardo, as manifested in his categorical intention, to support my administration. Likewise, you saw Dave Tumulak, so it speaks for itself," Labella said.
Guardo and Tumulak joined the oath taking of Partido-Barug PDP Laban officials before Supreme Court Associate Justice Amy Lazaro-Javier at Plaza Sugbo, in front of City Hall yesterday.
Other officials who took their oath of office include Labella, Vice Mayor-Elect Michael Rama, Councilors Raymond Alvin Garcia, Prisca Niña Mabatid, Donaldo Hontiveros, Antonio Cuenco, Phillip Zafra, Renato Osmeña, Jr. and Eduardo Rama, Jr.
In a separate interview, Guardo said joining the administration in taking their oath is a way of supporting Labella which he had mentioned earlier.
He will be disclosing his official party affiliation after he will be proclaimed at 10 a.m. today in Comelec Manila.
"I'm just very consistent with my stand. Nothing has changed with my political stand, my public declaration of support to the newly-elected mayor of Cebu City," Guardo said.
After the proclamation, he will be taking another oath of office before Labella on Tuesday morning.
With this development, Guardo will be sitting again as among the city councilors of the north district on July 2, in time for the inaugural and organizational session in the City Council.
For his part, Tumulak said "election is over and we have to move on. Unity, peace and progress are needed for the betterment of Cebu City. It is my moral obligation to serve with the guidance of our Lord above."
However, he did not answer directly what is his party affiliation at present.
Labella said he is amenable to give chairmanships and memberships to the opposition councilors to have a healthy exercise of democracy.
"Yes, I am even in favor to give the other side committee memberships and chairmanships…Everybody should be given a chance and allow the rule of majority to prevail and respect the right of minority," he said. (FREEMAN)