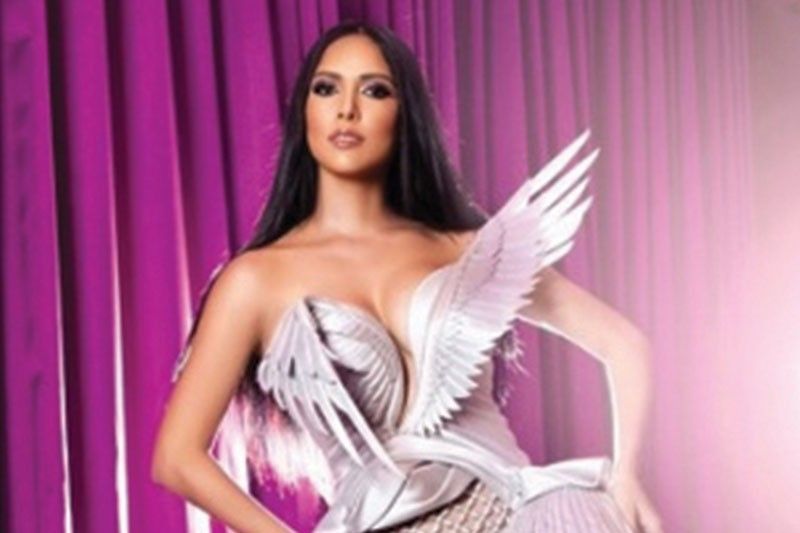 Ilene de Vera: I know better than to blame myself
CEBU, Philippines — When there were only two slots left for the Top 25 finalists, it dawned on Ilene Astrid de Vera that it was game over for her.
Her fellow KF-Cebu bet Gazini Ganados was the 23rd to be called in the first cut and another Cebu representative, Samantha Ashley Lo, was the 12th candidate in the roll call.
In a nail-biting moment for fans, Jessica Marasigan of Malabon and Vickie Rushton of Negros Occidental took the last two spots for the Top 25 finalists.
Ilene, who represented her hometown of Mandaue City, posted yesterday a lengthy message on her Instagram account, meant to cap her experience in the country's topmost pageant and to express her thanks to everyone she shared the journey with.
She also bared her feelings on ending her bid early on in the finals held June 9 at the Smart Araneta Coliseum.
"I won't deny my disappointment when my name wasn't called during the first cut. There were only two girls left uncalled to complete the top 25 and I already knew my game was over," Ilene, 23, began.
"It was hard to digest at first but I knew better than to blame myself. Some things really happen for a reason. I've been a firm believer of that for as long as I can remember. Last night, my heart was filled with so much gratitude that it only left no room for negativity to dwell in."
Ilene shared a quote which she said encapsulates the greatest lesson for her after June 9: "Don't try to understand everything. Sometimes it is not meant to be understood, just accepted."
"Before stepping on stage to finally do our last performance as Binibini candidates, I whispered a prayer to the One up above and asked Him to prepare my heart for whatever happens. Indeed, He enlightened and blessed me with so much strength and wisdom to carry on through the night," she further wrote.
A Mass Communications graduate from the University of the Philippines Cebu, Ilene introduced herself to the pageant scene via Mutya ng Pilipinas, where – despite being a first-timer –she won the pageant's top crown of Mutya ng Pilipinas Asia Pacific International in 2017. In the same year, she represented the Philippines at Miss Asia Pacific International where she placed fourth runner-up.
The moment her responsibilities for Mutya and Miss Asia Pacific ended last year, Ilene immediately began training for Binibining Pilipinas 2019.
She expressed in an interview with The FREEMAN her desire to follow the footsteps of Cebuana beauty queen-turned-actress Pilar Pilapil who represented the country at Miss Universe in 1967.
Despite mentors and fellow beauty queens warning her how tough the prestigious pageant was, Ilene said she "never realized that it was far more challenging till our day one started. I told myself that I will do all my best, push myself to the limits and at the same time enjoy every moment while it lasts. I'm proud to say I did all of that and have no regrets at all."
Ilene then thanked the village that it took to help her in her attempt at a a Bb. Pilipinas crown.
"My family, my mom, my core. My inspiration to always do my best. Where I rooted my cause of promoting women's rights from. My friends who all went out of their ways to witness my performance live. You all know who you are. To my mentors at Kagandahang Flores. Thank you for all your patience, hard work and trust. You all made this journey worthwhile. To Angel Trocio for leading me back to my roots through a collaboration with Gabriela Women's Organization," she said.
She also mentioned her dependable team of stylists, photographers and videographer, as well as her supporters who taught her that "quality always wins over quantity. You may be few in number but your sincerity and authenticity as fans will forever be appreciated."
"To all the brands I'm working with. Thank you for your continued trust in me. To everyone who messaged and gave me comforting words. I'm slowly reading your sweet messages one by one."
Ilene saved the last for the Binibining Pilipinas organization, expressing her gratitude for what she called a beautiful experience.
"Congratulations and more power to the new set of queens," she said. "Use your beauty and power wisely to influence more people to know what is good and to do what is good."