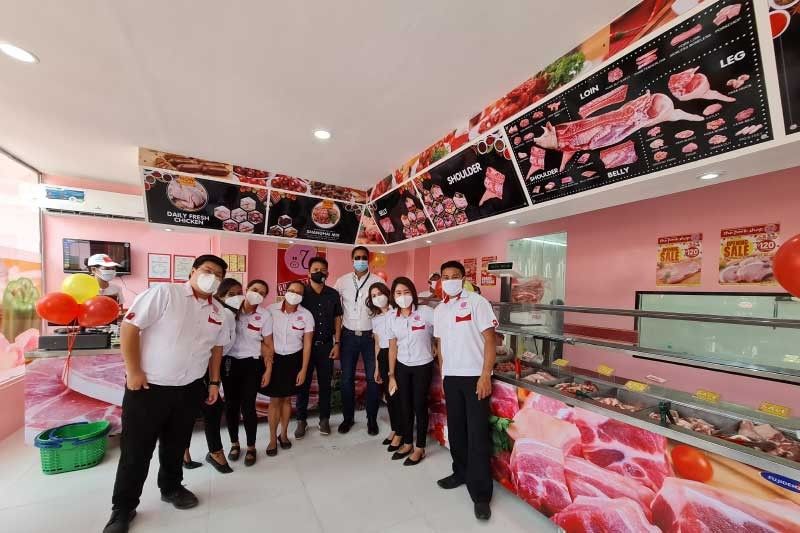 VFI retail arm opens first branch in Ormoc
CEBU, Philippines — Virginia Farms Inc., (VFI) retail arm, The Pork Shop, announced its aggressive expansion in Eastern Visayas in a bid to augment the shortage of pork supply in the region due to ASF (African Swine Fever.)
VFI opened its first branch in Ormoc City last week, following the opening of its Naval, Biliran branch in March 2021.
"We can assure the market of the quality of the pork products that we will be selling in the branch. This is consistent with Virginia Farms, Inc.'s promise of high quality local pork products," said The Pork Shop Leyte franchisee Atty. Manuel Montejo, Jr.
Eastern Visayas, specifically the province of Leyte has several municipalities that were hit by ASF forcing the government to cull at least 4,000 hogs. This resulted to shortage in supply and driving prices of pork to a higher than normal level.
With the opening of the branch in Ormoc City, Montejo said he is pleased to be able to help augment the supply of pork that is guaranteed fresh and locally produced.
VFI president Rolando E. Tambago said they have lined up several branches for opening in the province of Leyte and Samar this year including Leyte's capital Tacloban City and Catbalogan City in Samar.
The Pork Shop sells fresh chilled pork products. Aside from Ormoc City, the company now has a total of 47 branches in Cebu, three (3) branches in Iloilo City, one branch in Naval, Biliran.
"The goal is to make sure every Filipino will have access to guaranteed fresh, local and safe to eat pork products that is why we continue to expand and open branches even in the middle of this pandemic," said Tambago.