Philstar.com

Pilipino Star Ngayon

The Freeman

Pang-Masa

Banat

Interaksyon
+ Follow MR. NORBERTO QUISUMBING JR. Tag
MR. NORBERTO QUISUMBING JR.
Array
(
    [results] => Array
        (
            [0] => Array
                (
                    [ArticleID] => 356379
                    [Title] => Reaction to Bobit Avila's column
                    [Summary] => My first reaction to Bobit Avila's column on August 23, 2006 was to ignore his allegations against me out of respect to his family. But a friend reminded me that the authority of the office, the Philippine Reclamation Authority (PRA) that I represent has been assailed and that I have the obligation to defend it as it is my sworn duty.


                    [DatePublished] => 2006-09-04 00:00:00
                    [ColumnID] => 133272
                    [Focus] => 0
                    [AuthorID] => 725673
                    [AuthorName] => 
LETTER TO THE EDITOR
                    [SectionName] => Freeman Opinion
                    [SectionUrl] => opinion
                    [URL] => 
                )

        )

)

Recommended
Consumers are crying over onions.
3 days ago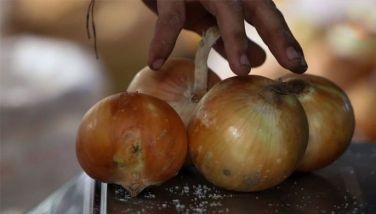 Sen. Imee Marcos yesterday hit the plan of the Department of Agriculture to import white onions supposedly to address a shortage of supply.
4 days ago
Are there shortages of sugar, white onions and other agricultural products that would warrant importation?
4 days ago
EZ2 - 22 9
SUERTRES - 7 2 5
4D Lotto - 0 6 2 7
6/45 Lotto - 19 43 37 36 27 15
P66,470,034.00
6/58 Ultra Lotto - 56 24 29 5 13 16
P49,500,000.00
Forex
February 12, 2018
- 12:00 am
1$ : P51.66