Philstar Home
|
The Philippine Star
|
Pilipino Star Ngayon
|
The Freeman
|
Pang-Masa
|
Banat
|
Interaksyon





+ Follow CRYSTAL LODGE Tag
Recommended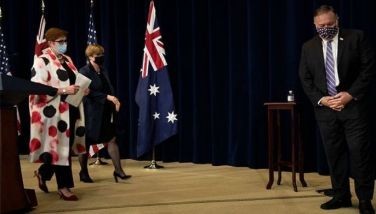 "In line with the 2016 decision of the Arbitral Tribunal, they affirmed that Beijing's maritime claims are not valid under international law," the joint statement read.
6 days ago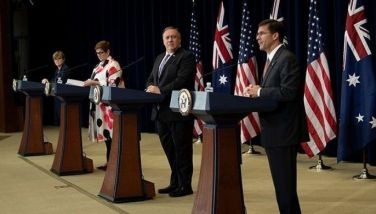 Going ahead in Washington with annual talks despite the coronavirus pandemic, Australia's foreign and defense ministers offered clear, if more mildly stated, support for a hawkish shift on China by President Donald Trump's administration.
6 days ago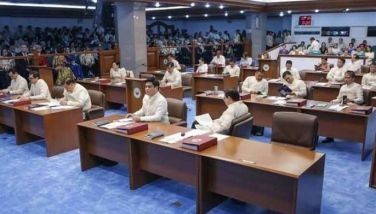 The Philippines is not "inutile" in asserting its sovereignty over the West Philippine Sea even if President Duterte has admitted being helpless in checking China's maritime encroachment, senators said yesterday.
6 days ago
EZ2/LVM - 9 15
SUERTRES - 5 8 1
4 digits - 4 2 1 4
6/45 MegaLotto - 5 26 12 9 24 8
P8,910,000.00
6/55 GrandLotto - 54 10 45 41 49 12
P79,831,402.00
Forex
February 12, 2018
- 12:00 am
1$ : P51.66