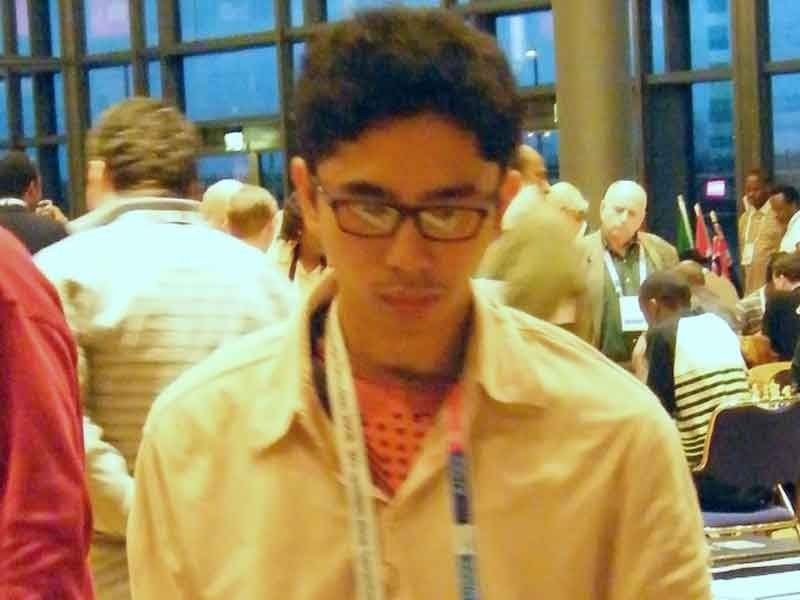 Gomez gives way to Antonio in Online Chess Olympiad qualifier
MANILA, Philippines – Putting country before self, John Paul Gomez on Thursday gave up his spot to fellow Grandmaster Joey Antonio in the six-player qualifier to the first FIDE Online Olympiad 2020 this weekend.
Penciled automatically to the two-day meet for being part of the national team that was supposed to join the World Chess Olympiad in Russia reset next year due to the COVID-19 pandemic, Gomez unselfishly gave it all up to allow a more-prepared Antonio to play on his behalf.
"In an unprecedented gesture of sportsmanship, humility and unselfishness, GM John Paul Gomez has requested to allow him to give way for GM Joey Antonio to compete in the playoff this weekend," said National Chess Federation of the Philippines executive director Clibun Orbe.
The 34-year-old Gomez, who has been part of the country's Olympiad squad in its last five editions, felt Antonio is best suited for the faster rapid time control that will be implemented in the online version of the biennial meet.
"While GM JP (Gomez) said he defeated GM Antonio in the last two games theyb played in standard time control, he also cited he was defeated by GM Antonio in the last two games they played on rapid time control," said Orbe.
Gomez's decision meant the 58-year-old Antonio gets a chance to represent the country in the Olympiad for the first time since playing second board in Turin, Italy 14 years back.
"It's always an honor for me to play for our country, I would never get tired doing it," said Antonio.
Also seeing action in the Olympiad qualifier, which stakes four slots, are GMs Mark Paragua, Banjo Barcenilla and Darwin Laylo and International Masters Haridas Pascua and Paolo Bersamina.
The online Olympiad, which will be done for the first time since the traditional over-the-board Olympiad was displaced due to the global health malady, will apply a unique format of allowing a maximum of six boards consisting of two men, two women, one under-20 boy and one under-20 girl per game.