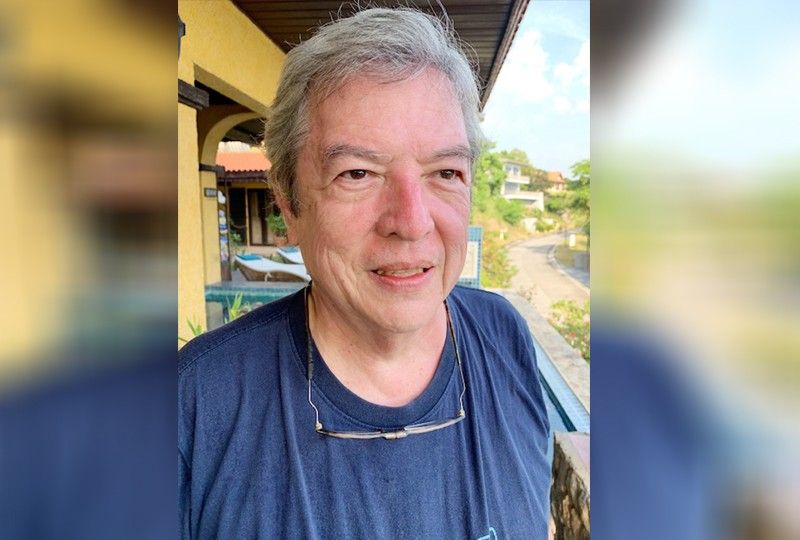 'Sport of Kings' a must-watch in SEA Games
MANILA, Philippines — Polo is called "the sport of kings" with a long history of royalty playing the rich man's diversion often described as dangerous, expensive, beautiful and totally exciting. It originated in Iran, then known as Persia, more than 2,000 years ago and evolved into one of the oldest team sports in history, combining the elements of equestrian, teamwork and a typical ball game.
Polo was an Olympic sport from 1900 to 1936, is played professionally in 16 countries and will mark its third appearance in the Southeast Asian (SEA) Games at the Miguel Romero field in Calatagan, Batangas, this year. The sport will kick off the SEA Games with an early start on Nov. 24. Brunei, Indonesia, Malaysia and the Philippines are vying for two gold medals at stake in the 0-2 low goal and 4-6 high goal events. Brunei will be represented by an all-royalty team while Malaysia will check in with one royalty player.
Leading the Philippine charge is Rep. Mikee Romero, the United Polo Players Association chairman whose late son Miguel the Calatagan field is named after. Romero trained in Chicago and Buenos Aires with polo teammates for the SEA Games.
"This will be my first SEA Games that I am a player," said Romero. "As a National Sports Association head, this is my fourth sport in the SEA Games after basketball in 2007, cycling in 2009 and shooting in 2011. As an athlete, I tried to join the SEA Games from basketball to arnis to shooting but never made the team to my disappointment but now that I'm of older age, ngayon pa ako nagka-break."
Romero, 47, said his late son Miguel was supposed to play in the SEA Games, not him. "Now, the whole field is named after him," he said. "Irony of ironies but Miguel is now safely in heaven and that's more important."
An interested spectator in Calatagan will be sportsman Hernan Mapua, who played polo for over 30 years. Mapua, 70, was also a polo umpire, riding with the late Halim Ysmael, in classic matches at the Manila Polo Club. It was the late Don Jacobo Zobel who took note of his riding skills when he was 16 and later, the late Don Enrique Zobel would ask him to test-ride horses. Mapua used to play with Don Enrique's son Inigo.
Mapua is now retired and living in a 2.3-hectare farm in Nasugbu with his wife Gina. He plans to watch the polo matches in nearby Calatagan, driving in his 2016 red Miata Mazda convertible. Mapua wasn't only a polo player but also a competitive race car driver and shooter. He was a race car teacher in Clark for several years and a commercial helicopter pilot, specializing in the Messerschmtt-Bolkow Blohm 105C which was seen in the James Bond movie "Spectre."
"To me, polo will always be special," said Mapua who served as high school principal at MIT during the Robins' three NCAA title run with basketball star Benny Cheng and coach Horacio Lim. "Polo's fun but it's also a serious sport. Our family used to own several horses so I was blessed to be able to play polo. I'm excited to watch the matches in the SEA Games and I hope our countrymen can take the time to cheer our athletes particularly since polo will be played ahead of the regular schedule."
Mapua said he expects playing conditions at the Romero field to be pristine. "If the grass isn't mowed well, the game will tend to be slow and the players will use longer strokes because it will be difficult to tap the ball," he said. "But if the grass is mowed well, it will be a faster game and strokes will vary. There are four players to a team and two umpires will be riding on the field. As an umpire, you have to see where the action is, listen to the sound of the mallets so you're aware if they're hitting each other, look at the players on the ball. You call crossing fouls and right of way or ride-off violations. Penalties are graded from 1 to 6 with free shots given to an open goal, the distance of which will depend on the gravity of the offense. It could be a shot from the center of the 30, 40 or 60 yard line. If the umpires can't agree on a call, they'll refer to the referee by the 50-yard line."
Mapua said a polo player's love of horses is primordial. "To be a good polo player, you must show an even temperament, excellent riding skills and an appreciation of coordination and teamwork," he said. "The captain has the responsibility of getting his players to work as a team and honestly, it can be stressful. The best players are from Argentina. As for the SEA Games, I'm informed that Brunei is taking the competition very seriously, bringing in 45 horses. But I'm optimistic the Philippines will get the job done."