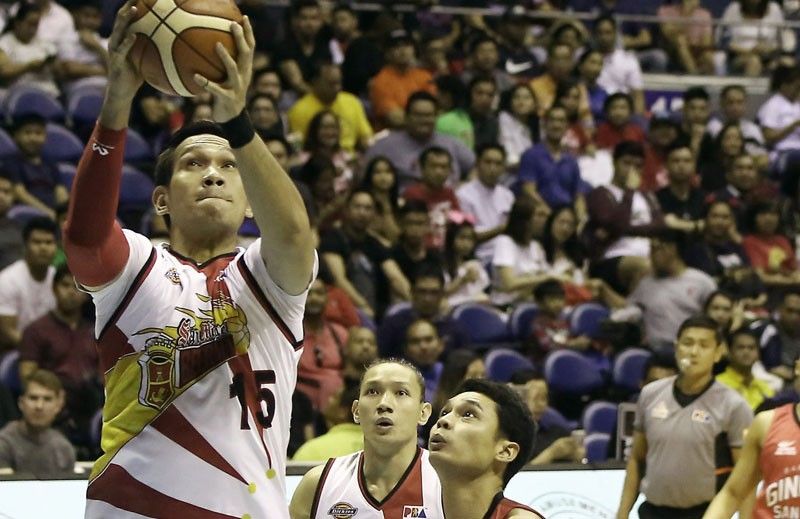 June Mar's record feats hitting the roof
Olmin Leyba
(The Philippine Star) - May 17, 2019 - 12:00am
MANILA, Philippines — At the rate he's going, June Mar Fajardo may run out of PBA records to beat.
As he helped San Miguel Beer achieve a historic five-peat in the Philippine Cup, eventual Finals MVP Fajardo scored a feat for himself by hauling a new all-time high of 31 rebounds.
Fajardo's monster effort of 11 offensive and 20 defensive boards obliterated the 44-year-old league record for a local of 29 set by Marcelo Simbulan during the PBA inaugural season in 1975.
"I didn't expect it (breaking the rebounding record). I was just focused on getting rebounds and helping the team seize the once-in-a-lifetime opportunity to win five straight championships. I thought we're in a good position so we pushed ourselves and won it. Anyway my main job is really to rebound and I'm glad I was able to do so," said Fajardo.
His 31st carom of the game was huge, restoring possession for SMB after Magnolia's Jio Jalalon flubbed a potential game-winner in the dying seconds.
With averages of 22.9 points, 19.1 rebounds and 1.9 block in the series that went the full route, the 6-foot-10 Cebuano was adjudged the best performer in the finals for the third time in his career, moving him up to a share of second with Danny Ildefonso, Eric Menk and LA Tenorio in the all-time list.
The Finals MVP was the latest in his growing collection of accolades highlighted by five season MVPs (league-high) and eight Best Player of the Conference awards (most in history), spiked by six consecutive in the all-Filipino (another PBA mark).
"I honestly don't think about it (awards). I always tell myself to cherish my awards but just keep them in my heart and not let them get to my head. I approach it as if I've never been a champion, I've never won an MVP, I've never won a BPC so I'll be motivated to do my best, " said the gentle giant from Cebu.