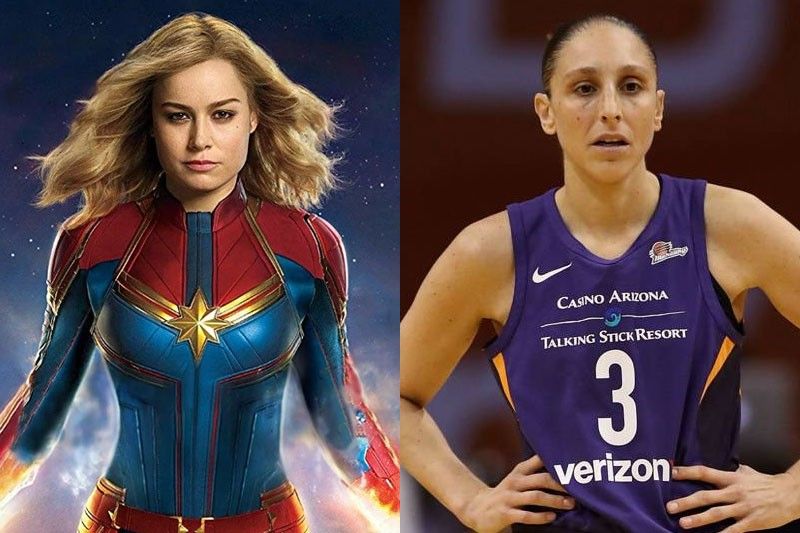 Brie Larson as Captain Marvel and Diana Taurasi
WATCH: Captain Marvel, WNBA team up for women empowerment
MANILA, Philippines – You can't spell "hero" without "her" and the new WNBA x Captain Marvel commercial emphasizes exactly that.
First showcased during half time of the 2019 NBA All-Star Game, the clip showcases Brie Larson as Captain Marvel and WNBA stars in action along with the tagline "What Makes a Hero."
The video shows the likes of Diana Taurasi, Sue Bird and A'va Wilson on the WNBA court alongside Larson's scenes in the film, aiming to show empowered women in their element and hopefully inspire female viewers.
The tie-up comes in anticipation of Captain Marvel's impending release in theaters this March, as well as the new WNBA season, which will begin later in May.
Check out the full WNBA x Captain Marvel clip here: