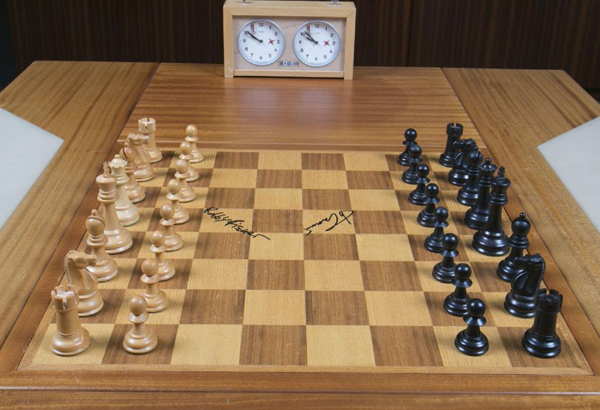 Fronda stuns Vietnamese champ to stay afloat in Asian chess tiff
Joey Villar
(Philstar.com) - December 18, 2018 - 2:08pm
MANILA, Philippines – Woman International Master Jan Jodilyn Fronda pulled the rug from under Vietnamese champion Woman Grandmaster Hoang Thi Bao Tram to keep her hopes alive for a top 10 finish after the eighth and penultimate round of the 17th Asian Continental Chess Championships (Second Manny Pacquiao Cup) Monday night.
The win by the 24-year-old Fronda over the ninth-seeded Hoang, who topped the Vietnam Individual Championship last April, catapulted her to a 10-player logjam at 11th place with 4.5 points and she could achieve the feat if she could pull another upset against Chinese IM Guo Qi, who lost to compatriot WFM Li Yunshan.
Fronda also bounced back from a stinging defeat at the hands of another Vietnam bet, 13th pick WGM Nguyen Thi Thanh An, the day before.
WGM Janelle Mae Frayna, the country's highest rated woman woodpusher, had her chance to barge into the top 10 but she was held to a draw by lesser ranked WFM Dita Karenza of Indonesia and was stranded in the same group of Fronda.
Frayna though will have another opportunity to accomplish it as she was battling WGM Nguyen Thi Thanh An of Vietnam in the final round at press time of this tournament organized by the National Chess Federation of the Philippines headed by Butch Pichay and bankrolled by the Philippine Sports Commission and Sen. Manny Pacquiao.
India's IM Ruot Padmini halved the point with Vietnam's IM Pham Le Thao Nguyen to continue to lead the way with 6.5 points, half a point ahead of Singapore's WGM Gong Qianyun, who bested China's WGM Wang Jue.
In men's play, IM Paulo Bersamina turned back countryman John Merill Jacutina to join GM John Paul Gomez and IM Ricky de Guzman in a 14-player tie at 17th spot with 4.5 points.
Gomez drew with Iranian GM Ehsan Ghaem Maghami while de Guzman split the point with Chinese IM Xu Yi.