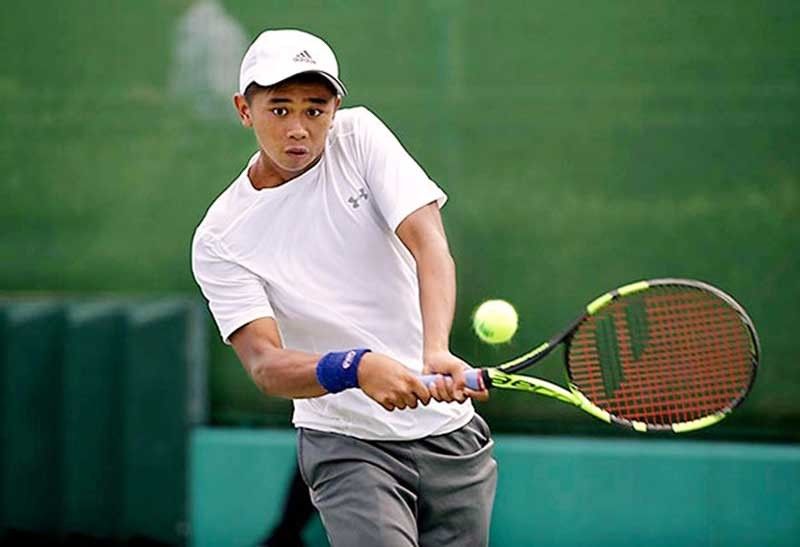 John Bryan Otico
ITFFACEBOOK.COM
Otico enters PCA Open final
Joey Villar
(The Philippine Star) - December 8, 2018 - 12:00am
MANILA, Philippines — John Bryan Otico outlasted Vicente Elbert Anasta, 4-6, 6-2, 7-5, to move a step closer to a back-to-back title and Jeson Patrombon downed second seed Francis Casey Alcantara, 6-3, 7-6 (4), to get a shot at his very first title in the men's singles of the 37th Philippine Columbian Association Open at its Plaza Dilao courts in Paco, Manila yesterday.
The top-seeded Otico and Patrombon, the sixth seed, collide at 1 p.m. tomorrow with the winner pocketing the top purse worth P150,000 and the loser taking home P75,000.
Reigning women's titlist Marian Jade Capadocia waylaid Kim Iglupas, 6-2, 6-3, to barge into the finals where the former will have a chance to claim her second straight title and sixth overall.against giant-slayer Shaira Hope Rivera, who pulled off a shock 7-6 (3), 6-1 win over second seed and two-time titlist Clarice Patrimonio.