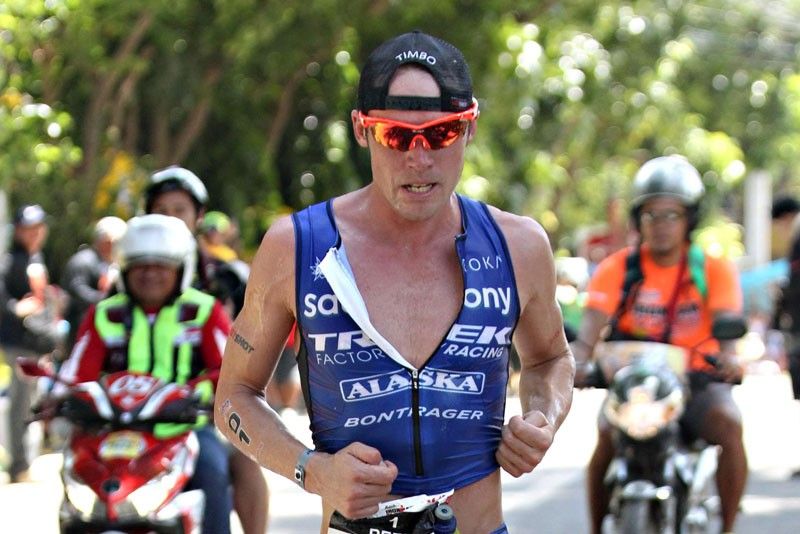 Reed guns for third crown in Ironman 70.3
Olmin Leyba
(The Philippine Star) - August 5, 2018 - 12:00am
LAPU-LAPU CITY, Philippines — Denied of a third regional crown in 2017, fancied Aussie Tim Reed guns for that elusive No. 3 today as he battles a stellar cast in the Regent Aguila Ironman 70.3 Asia-Pacific Championships today at Shangri-La's Mactan Resort and Spa.
"That (winning a third Aspac crown) would be nice," said Reed, who previously won it in 2015 and 2016 but settled for runner-up honors to Dan Wilson last year.
Reed faces 18 high-powered rivals who include reigning Ironman Aspac king Braden Currie of New Zealand, three-time full distance IM winner Tim van Berkel, recent Davao Ironman 70.3 champ Mauricio Mendez of Mexico, 2017 IM Aspac boss Josh Amberger of Australia, and five-time world titlist Craig Alexander, also of Australia, and stressed the need to play it smart.
"It's been a bit of a rocky preparation. I haven't trained very much but you never say never. I've had few races before where I've had not much training so I'm hoping things fall into place. I'll just have to be a lot smarter than other races because fitness isn't quite there but the drive is as high as it always has been," said Reed, the 2016 IM 70.3 world champion.
The men's field is considered the strongest ever in a Philippine IM event with Fred Uytengsu of the organizing Sunrise Events Inc. describing it as "world championship-caliber."
"You always have your work cut out in races of this caliber because you have to beat the best athletes," said the legendary Alexander.
Meanwhile, Hauschildt seeks to continue her winning ways and extend her Aspac reign versus 14 tough challengers led by Davao IM 70.3 queen Radka Kahlefeldt of the Czech Republic and four-time IM 70.3 Phl conqueror Caroline Steffen of Switzerland.
"I've had a great season so far," said in-form Hauschildt, who captured the 70.3 European and North American championships early this year.
A two-time half-distance IM world champ , Hauschildt looks forward to strutting her stuff for the first time in Cebu.
"I've been wanting to race in Phl for so long now. Usually in this time of the year I'm racing in America but now is the perfect opportunity to finally come over here," said the Aussie.
Phl regular Steffen looks to stop Hauschildt and pick up her fifth crown on Phl soil.
"I'm definitely giving it my all but there's a lot of really good girls here so we'll see what happens. But I love the course and I've always had good races in Cebu so I'll just give my best and see where I end up," Steffen said.
The competitors start in the beach front of Shangri-La, doing a point to point swim over 1.9K, then tackle a new course for the 90K bike, traversing two cities and tackling the head and cross winds of the area, before running a 21K two-loop course of generally flat terrain of mixed asphalt and concrete roads of Punta Engano lined up by cheering townsfolk.