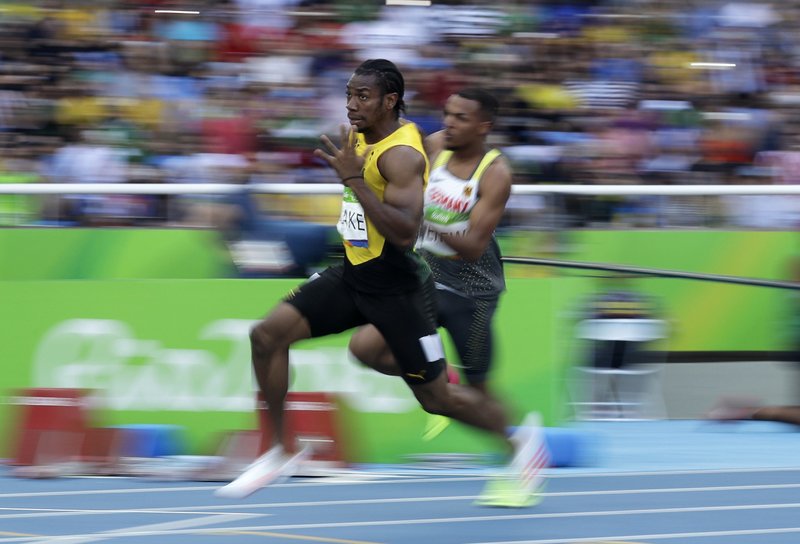 Games aim to overcome concerns over koalas, cricket and beer
John Pye
(Associated Press) - March 31, 2018 - 8:00am
GOLD COAST, Australia — The beer supply is under threat because of a strike at a XXXX brewery leading up to the Commonwealth Games. The local koalas are endangered, too, according to activists who've illustrated the cause with a native marsupial code-named "Sorrowbe" masquerading as a cousin of the official games mascot.
The 21st edition of the old British Empire games is being staged in what is known locally as the Glitter Strip, the tourist haven that sprawls around Surfers Paradise.
Some may say, at least for this particular event, it's just not cricket.
And maybe that's a good thing for local organizers, because a cheating scandal involving the Australian cricket team has the host nation stumped.
Gold Coast 2018 chairman Peter Beattie doesn't believe there's anything his event can't overcome, right down to more mundane concerns about congestion and transport.
Beattie said the cricket scandal had undoubtedly damaged Australia's image as a sporting nation, but the April 4-15 Commonwealth Games "will help restore our reputation."
Australia captain Steve Smith, vice captain David Warner and opening batsman Cameron Bancroft were sent home from South Africa this week for their roles in a ball-tampering attempt during the third cricket test in Cape Town and were later suspended.
Cricket isn't part of the 2018 games sports program, unlike lawn bowls and beach volleyball, although there's plenty of interest in the game from other Commonwealth Games competitors including South Africa, England, India, New Zealand, Pakistan, Bangladesh, Sri Lanka, Zimbabwe and the countries of the Caribbean.
Still, with sanctions dished out and the cricketers home well before Prince Charles declares the Commonwealth Games open next week, public attention should return to the competition that will feature stars such as Yohan Blake, Elaine Thompsons, Shaunae Miller and Caster Semenya on the track and the likes of Adam Peaty, Kyle Chalmers and Cate Campbell in the pool.
Beattie, a former premier of Queensland state, a trade ambassador to the United States and now concurrently the National Rugby League commissioner and head of the Commonwealth Games organizing committee, can already point to some good numbers on his side.
About 1.1 million tickets had been sold with more than a week to sell the remaining 150,000. Organizers say the potential broadcasting audience can account for one-third of the world's population.
On Saturday, 71 nations and territories met for the CGF General Assembly, the first international gathering of delegates and officials ahead of Wednesday's opening ceremony.
Here's some things to watch:
TRACK STARS
Yohan Blake missed the 2014 edition in Glasgow to focus on the Olympics. He's not making that mistake this time, arriving in Australia with the intention of winning his first Commonwealth Games medal for Jamaica. Olympic 100- and 200-meter champion Elaine Thompson headlines a strong Jamaican women's team, while Olympic 400-meter winner Shaunae Miller-Uibo is hoping to give the Bahamas gold. Olympic and world 800-meter champion Caster Semenya will carry South Africa's flag at the opening ceremony and is competing in the 800-1,500 double on the Gold Coast.
SEVENS HEAVEN
The inaugural Olympic rugby sevens champions are in action at the Robina stadium, with the Fijian men bringing some members of the Rio de Janeiro squad to the Gold Coast in pursuit of their first Commonwealth Games title — they haven't contested the event since 2006. The Australian women's team is a major draw card, but will have some intense competition from the likes of New Zealand.
ROYAL VISIT
Prince Charles and his wife the Duchess of Cornwall will attend the games during a visit to Australia. Prince Charles will open the games next Wednesday on behalf of his mother, Queen Elizabeth II.
BEACH VOLLEYBALL DEBUT
A staple at recent Summer Olympics, the sports of beach volleyball will makes its Commonwealth Games debut in 2018 and what better place than Coolangatta, the beach at the southern extreme of the so-called Sunshine State.
FLASHING AMBER
The local Gold Coast Bulletin newspaper revealed last year that the mascot "Borobi will be drinking XXXX at the 2018 Commonwealth Games." Maybe not.
About 100 workers walked off the job this week in a dispute over job security, a potential impediment to the sponsor's product flowing on the coast.
Brewery management is confident supplies won't be disrupted.
MEDAL COUNT
Australia tops the all-time medals standings in the games, with 2,218 overall — 210 more than England and 745 more than third-place Canada.
But England finished atop the table at Glasgow, Scotland, four years ago with 58 gold medals — nine more than Australia — and that ended a run a six games that finished with the Australians in No. 1 position.
Australia has topped the medal standings each of the four times it has hosted the games — including a complete domination at Melbourne in 2006 when they finished with more than double the number of gold and overall medals than No. 2-ranked England.

SALLY'S BIG HURDLE
World champion hurdler Sally Pearson has an Achilles injury and is concerned about her lack of preparation for a bid at a third Commonwealth Games title. That's a real setback for the team captain, and Gold Coast local.
The 2012 Olympic gold medalist overcame a lengthy injury spell after a terrible racing fall to win the world title last year.
"I'm going to do everything I possibly can ... It's looking more and more that racing is on the cards," she said. "I think I'll be right to race. It's just whether my confidence is right to race."
KOALA BEARING UP
In an illustrated poster explaining Sorrowbe's story that has been widely picked up by local media, wildlife campaigners said Birobi's unofficial "distant cousins" are nearing homelessness because rapid urbanization on the Gold Coast is destroying their habitat.
They say 80 percent of koala populations have disappeared on the so-called "Koala Coast" since 1996. Sorrowbe, they say, is a "battler, still clinging to life on the Gold Coast ... but she's desperate."