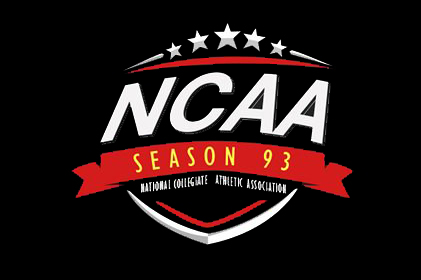 JRU stuns fancied Benilde in NCAA volleyball
MANILA, Philippines — Jose Rizal rode on Shola Alvarez's explosive performance as it pulled the rug from under a fancied College of St. Benilde, 25-21, 25-22, 25-21, Wednesday to breathe life to its Final Four bid in the women's division of the 93rd NCAA volleyball tournament at the Filoil Arena in San Juan City.
The power-hitting Alvarez, who honed her skills playing for former Premier Volleyball League champion Pocari Sweat, unloaded a match-best 21 hits including 20 off spikes while serving as defensive anchor with 13 digs and eight receptions to lift the Lady Bombers to their third win against the same number of defeats.
It pushed JRU at joint fifth with CSB, bolstering its bid to make the Final Four for the first time in recent history.
"We just kept on believing that we can achieve anything," said JRU coach Mia Tioseco, whose team plays a lighter schedule in their last three games against Mapua (0-5), Letran (2-3) and Lyceum of the Phl U (1-4).
The win by JRU over CSB, which won it all two seasons ago, was no fluke as the former also shocked San Sebastian, finalist the last three years, in five sets, stole a set against defending champion Arellano U and title contender Perpetual Help and forced San Beda into five sets before losing.
And team captain Alvarez was the center of it all as she made things happen by delivering the decisive blows while doing most of the dirty work with her superb court coverage.
"The team just rode on Shola, who has been really carrying us the whole tournament," said Tioseco.
Rookie sensation Dolly Grace Versoza provided Alvarez relief by scattering 16 points.
Earlier, reigning men's titlist CSB routed JRU, 25-16, 25-17, 25-20, to move in a tie at No. 2 with AU with 5-1 records apiece.
Perpetual Help leads with the way with a pristine 6-0 card.