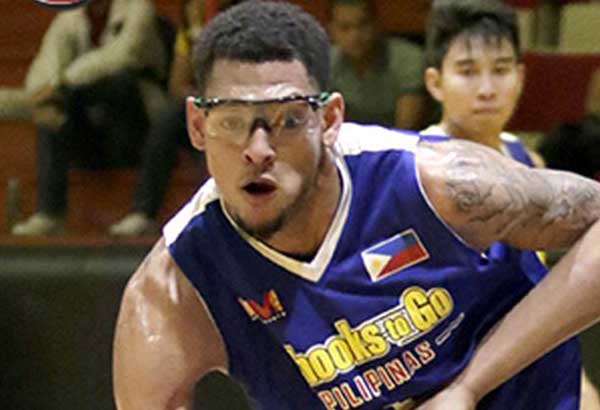 Tall, versatile Austin perfect for Gilas Phl
MANILA, Philippines — Seven-foot-1 Isaiah Austin promises to play for Team Philippines with keen desire and determination, knowing the Filipinos' passion for the sport, as he looms as perfect replacement for naturalized player Andre Blatche.
Austin, who was given warm reception upon his arrival Tuesday night and in his first practice with Team Phl at the Meralco Gym Wednesday night, assured local fans that he would play hard in each game.
The Fresno, California native, 23, and a selection that is still being put up by coach Chot Reyes will carry the Chooks To Go banner in the 2017 FIBA Asia Champions Cup set to fire off Sept. 22 in Chanzhou, China.
Reyes, the Gilas national team program chief, was excited Austin came on board.
With his size, talent and versatility, Austin is seen by Reyes as a perfect prospect for Gilas PIlipinas like Blatche.
For his part, Austin said he is more than happy to be part of the program.
"I think that God had a plan for me my whole life. He put me in this position for a reason. He put this opportunity in front of me for a reason, for me to chase it, for me to give my all for this country and for this team," said Austin on a Sports5 interview.
"I'll try to get the best out of it. That's exactly what I plan on doing," added Austin, a standout from Baylor U.
"I'm just going to show my passion. I'm not too worried about how I play offensively. I know that I can score every once in a while. I know that I'm a great mismatch on the court," he also said. "It's basketball, (some days) you're gonna play good, (some days) you're gonna play bad. But the only thing you can control is your attitude and how hard you play. So I'm gonna play extremely hard. I'm gonna have a great attitude while doing it."
He's well aware that basketball is next to none in the country. And that has made him more eager to play for Team Phl.
"I read an article a while back that FIBA voted them the greatest fans in the world. Who wouldn't want to play for the greatest fans in the world and be part of the culture that's all about love and having a big heart?" he said.
"That's something that really means a lot to me. In my life, I like to surround myself with positivity. That's one of the main things that has helped me get through all of the obstacles in my life. Just to be here is really heartwarming," he added.