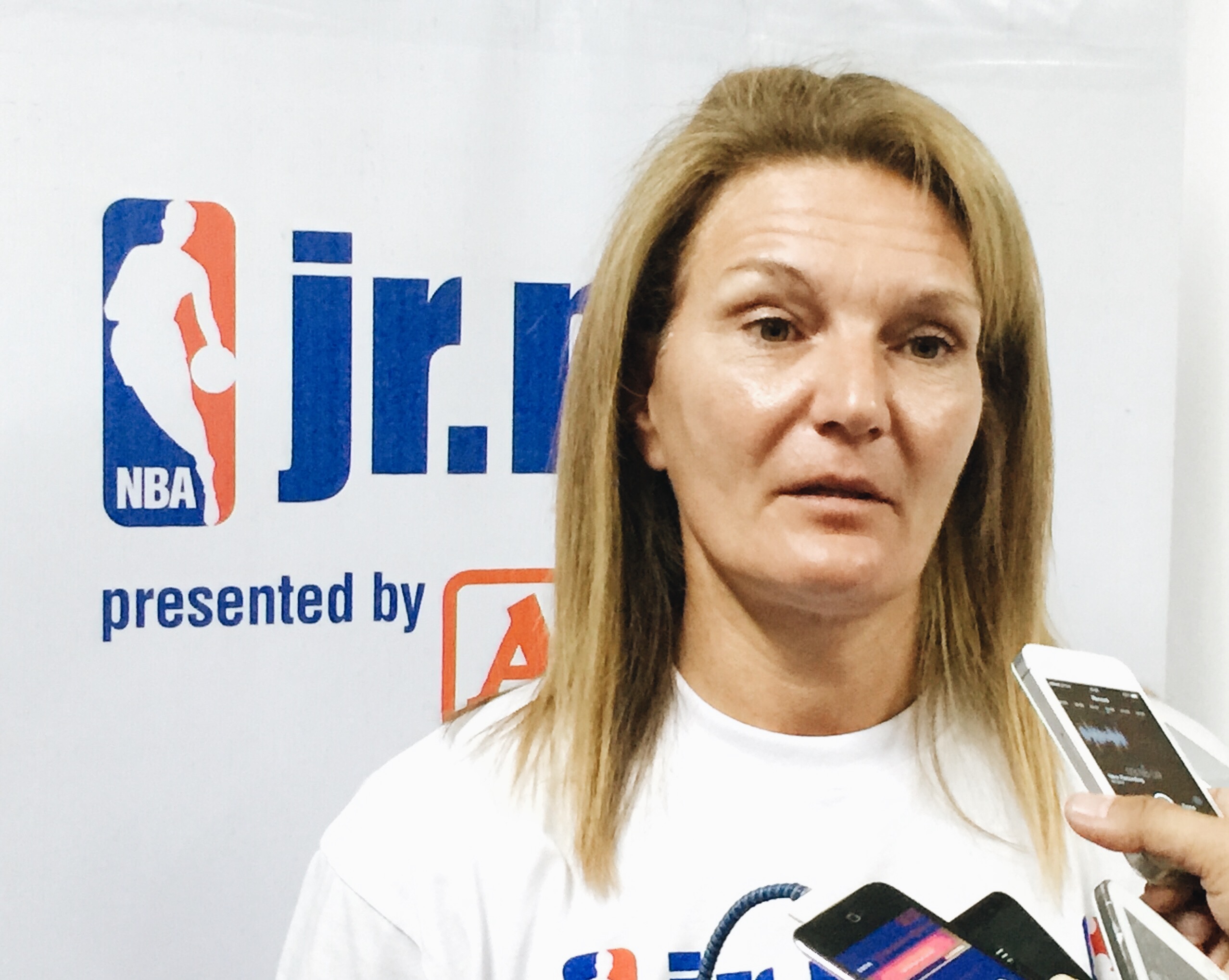 Basketball Hall of Famer Sue Wicks
After hoops, Sue Wicks finds calling in backing gay rights
MANILA, Philippines — Sue Wicks has long found a sense of fulfillment in basketball.

But it was only later in life when she realized she had another duty to carry out.

The Basketball Hall of Famer was referring to an epiphany she had in her life—realizing she has to be a role model for gay people.

"When I came out in the WNBA, it was a conversation with a teammate's mother who was a teacher and she was saying she had a couple of students who committed suicides. They committed that because they couldn't deal with their parents and classmates making fun of them," the former New York Liberty cager said.

"She said to me, 'you should come out and give them a role model,'" he shared to a handful of writers Thursday afternoon in Don Bosco in Makati.

Wicks is in town for the Jr. NBA's national camp presented by Alaska. She, along with the Orlando Magic's Elfrid Payton, will serve as coaches to a select number of young athletes for a special showcase. The camp runs from May 12 through 14.

The 1997 sixth overall pick and former WNBA All-Star said she is attuned to the tensions that closeted gay and the people around them deal with.

"We're here in a catholic country, very religious. You always want to work with your family in anything," she said. "If there's anything that can destroy your family, it's the rejection of your child and making them that choice to not be themselves."

"I can understand the conflict of these parents," Wicks added. But she shared that she was also fortunate in having an understanding mom.

"My mother when I was 18, before I even came out, she sent me a letter saying 'I think you're gay. If there's a problem for you, don't worry about cause we don't care, we want you to be happy,'" she remembered.

"Because of the loneliness in that situation for all young people, I'll never deny saying who I was," Wicks offered.

Although Wicks humbly added that she "never felt like a spokesperson for sexuality."

"I think I'm a spokesperson of family and the fulfillment of a human potential," she added.
Wicks will be looking more into young Filipinos' basketball potential as the Jr. NBA camp kicks off this morning also in Don Bosco.