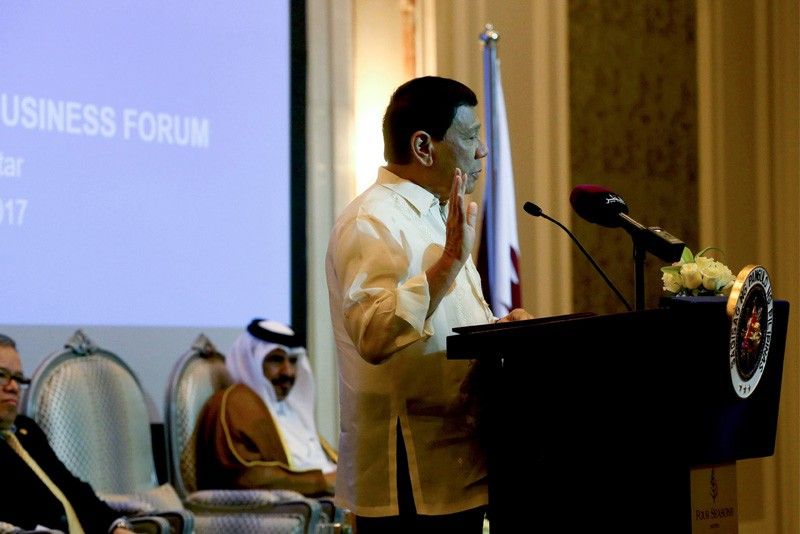 President Rodrigo Duterte assures businessmen that there will be no corruption in his regime during his speech at the Philippine-Qatar business forum in Doha, Qatar on April 15, 2017.
PPD/Simeon Celi
WATCH: Duterte envious of officials who get bigger pay
MANILA, Philippines — President Rodrigo Duterte on Saturday admitted that he envies those in government who earn more than he does, receiving salaries of more than P2 million.
"There are officials in government receiving P2,800,000. I should be firing them before the end of the month. All of them," Duterte said, speaking to the business community in Doha, Qatar on April 15.
— Video report by Efigenio Toledo IV; Text by Kristian Javier