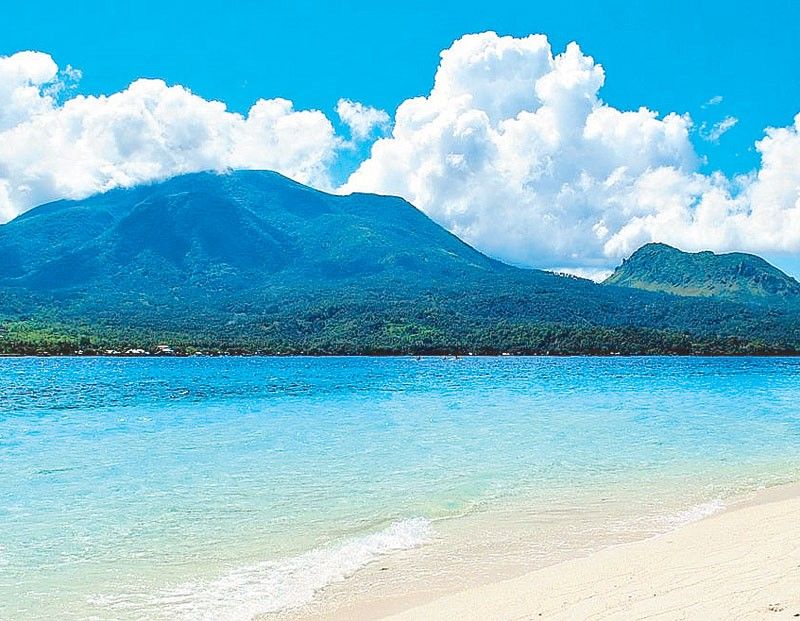 A majestic view of Mt. Hibok-Hibok and Mt. Timpoong from White Island.
Climb every mountain in Camiguin
MANILA, Philippines — Known for its beaches, scuba diving sites, waterfalls and hot and cold springs, Camiguin is looking up to its mountains, quite literally, to promote ecotourism in this charming island province with the recently launched "Climb Camiguin" campaign aimed at showcasing its chains of volcanoes.
Mt. Hibok-Hibok, Camiguin's iconic peak, and Mt. Timpoong were recently declared by the Association of Southeast Asian Nations (ASEAN) Center for Biodiversity as an ASEAN heritage park.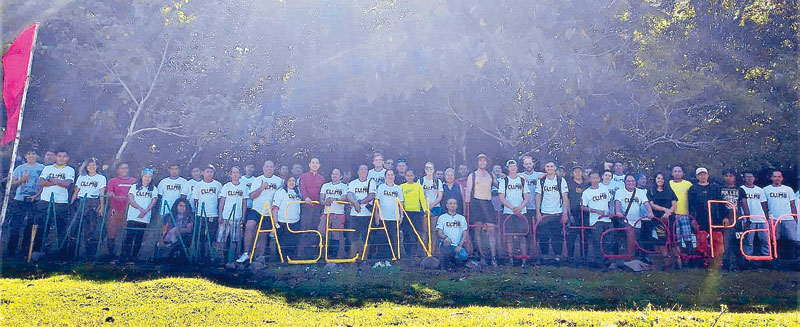 The Climb team with organizers at Camiguin Nightscapes .
Officially as the Mt. Timpoong-Mt. Hibok-Hibok Natural Monument, the two volcanoes are among the country's few protected areas which are home to endemic flora and fauna species found only in northern Mindanao.
"The province recognizes the potential of volcano tourism for driving the socioeconomic growth and development of the local community," says Camiguin Gov. Maria Luisa Romualdo during the event's launch with partner agencies Department of Tourism and the Department of Environment and Natural Resources.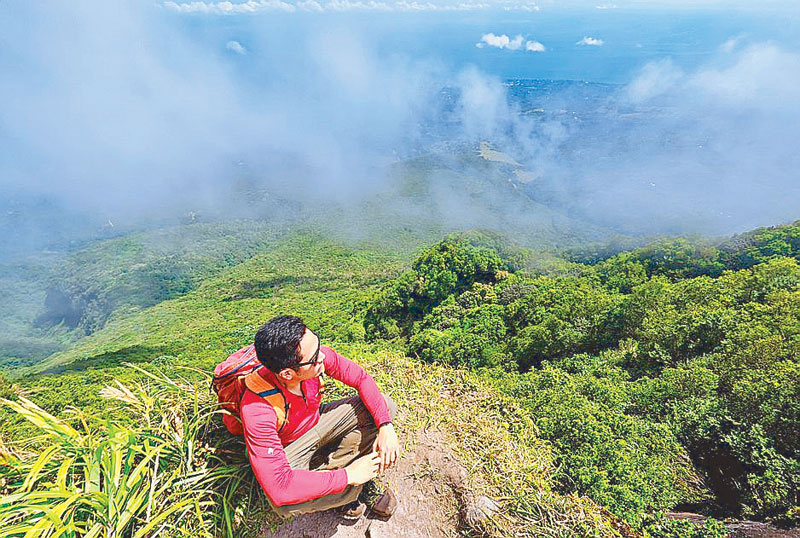 A climber rests at the summit of Mt. Hibok-Hibok.
The climb program, participated in by DENR personnel, local tourism stakeholders and social media influencers, also explored a new and equally exciting trail in Itum village in the capital town of Mambajao.
The proposed new path is a 6-kilometer trek which commences at the DENR Protected Area Superintendent station in Mambajao and winds up at the summit 1,332 meters above sea level.
The jump off point teems with butterfly and avian life, while the whole trail is habitat to diverse flora, dominated by pitcher plants, wild romblon and giant rattan.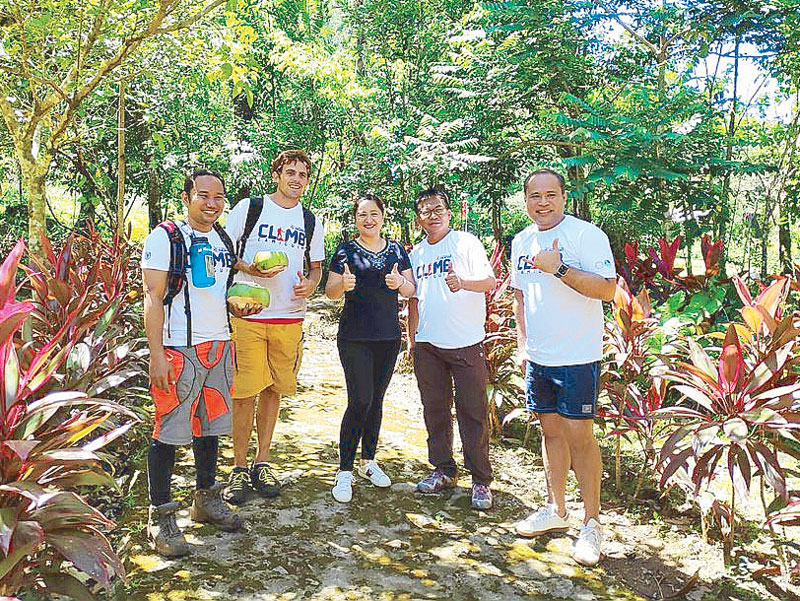 DOT regional director May Unchuan welcomes climbers to Camiguin.
In the report by the Climb Camiguin expedition team submitted to the provincial tourism office, among the birds spotted are turquoise and rufous paradise flycatcher, purple-throated sunbird, yellowish white eyes, everett's white eyes, Brahminy kite, Philippine serpent eagle, yellow-vented bulbul and olive-backed sunbird. Also spotted were orange-bellied and red-keeled flowerpecker, coppersmith Barbet, Asian glossy starlings, the Philippine cuckoo dove and the endemic Camiguin bulbul.
However, the DENR recently closed all national parks under the supervision of the Protected Area Management Bureau due to the long El Niño spell to prevent forest fires and ensure safety of mountaineers.
Once officially opened upon the lifting of the ban by the DENR, the new trail will help relieve the stress on the existing trails at Ardent Spring and Barangay Yumbing. Mountain tourism is the latest product that the DOT-10 has introduced, in addition to farm, dive, faith and cultural tourism.