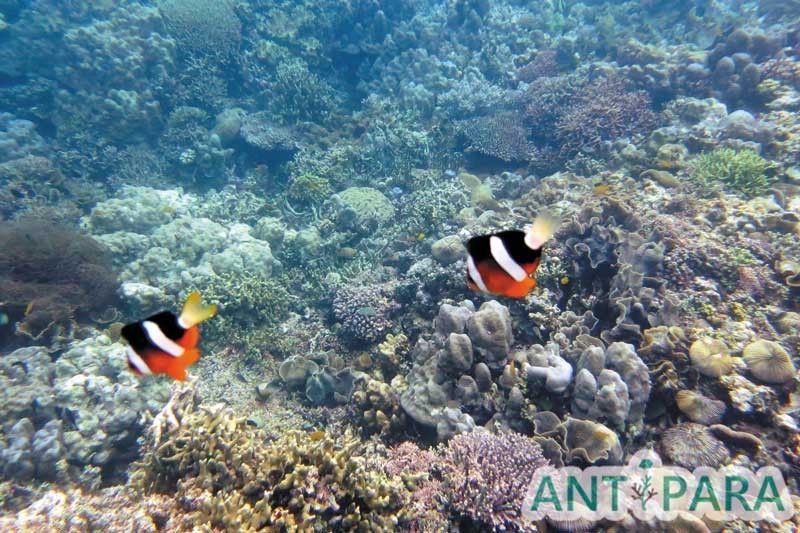 Antipara Exploration documents vibrant marine life all over the Philippines.
Mapping The Underwater World
MANILA, Philippines — A young Filipino's fondness for the marine environment and passion to serve the people led to the establishment of an underwater mapping and surveying company which aims to protect the world's coral reefs.
Environment engineer Aaron Hilomen, one of the people behind Philippine-based startup Antipara Exploration, said the company's mission is to provide reliable visual information for people to better understand and manage coastal regions.
"I've always loved the marine environment. Both my parents are marine scientists so we grew up in the ocean seeing all the things the people are doing there. I wanted to create a system that makes underwater operations easier and the result is Antipara Exploration," Hilomen, the company's chief executive officer and founder, tells STARweek.
Antipara won this year's Pitch Haifa, a competition organized by the Embassy of Israel in partnership with the Israel Chamber of Commerce of the Philippines, the Department of Trade and Industry and the Department of Science and Technology.
The company offers underwater coastal mapping, assessment and 3D visualization services. It built an algorithm to help monitor the Coral Triangle, which is home to the highest diversity of coral reef fishes in the world.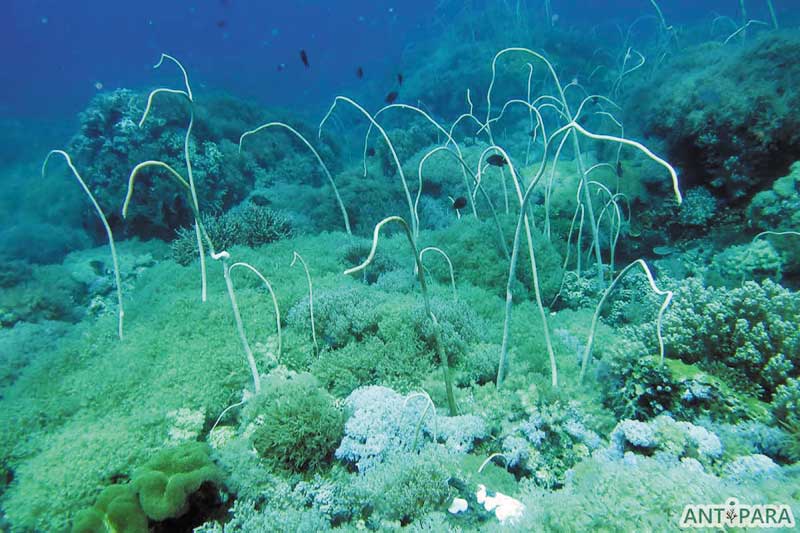 Tingloy, Batangas.
Apart from Hilomen, the other brains behind Antipara are Cherry Murillon, Francis James Corpuz, and Laurice Janette Dagum.
Dagum, who specializes in underwater image and video processing, was the one who developed the company's 3D processing.
Corpuz, a research engineer, is currently working on scientific and numerical modeling for ocean renewable energy.
Murillon, who has a Bachelor's degree in Chemistry and Masters in Development Communication, is in charge of the development of the company.
Unlike traditional methods, which involve divers taking photographs and making notes on what they see, Antipara applies a more scientific way of mapping coral reefs.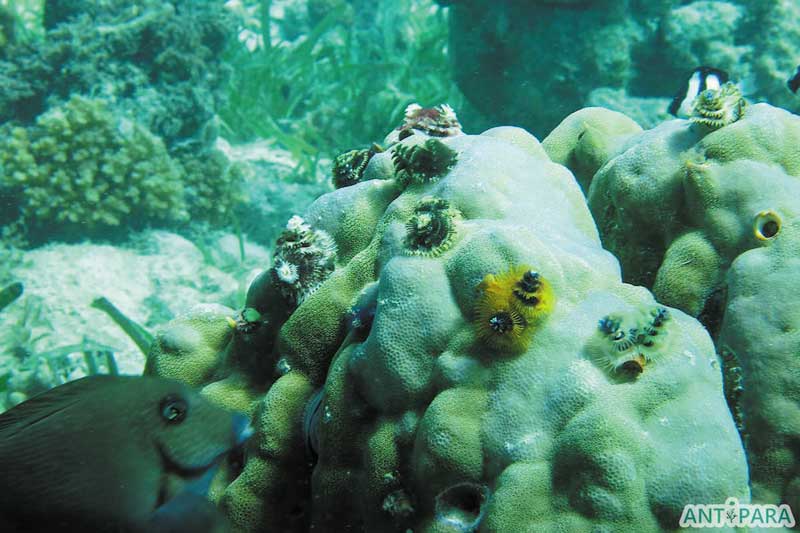 Hilutungan Island Marine Sanctuary.
The company uses cameras and sonar, towed behind a boat, to scan the bottom of the sea. The scans are converted into 3D underwater maps. It uses an artificial intelligence (AI) system which is capable of identifying objects underwater. The system can provide detailed assessment and measurements accurate up to one millimeter.
Compared to the traditional manual method, which usually takes two to three months of tedious data gathering, Antipara can cover 25 kilometers of coastline in a day, according to Hilomen.
"I worked in an Australian company and I saw the need for this kind of technology," he says.
Antipara's mapping system is currently being used by the Department of Environment and Natural Resources to map out protected marine areas and all the vulnerable coral reefs.
Hilomen considers the company's exploration in Marinduque last August as its biggest project so far.
Antipara Exploration was commissioned by DENR-Provincial Environment and Natural Resources Officer Marinduque to map the 430 hectares of coral reefs and 30 hectares of seagrass in the municipality of Sta. Cruz.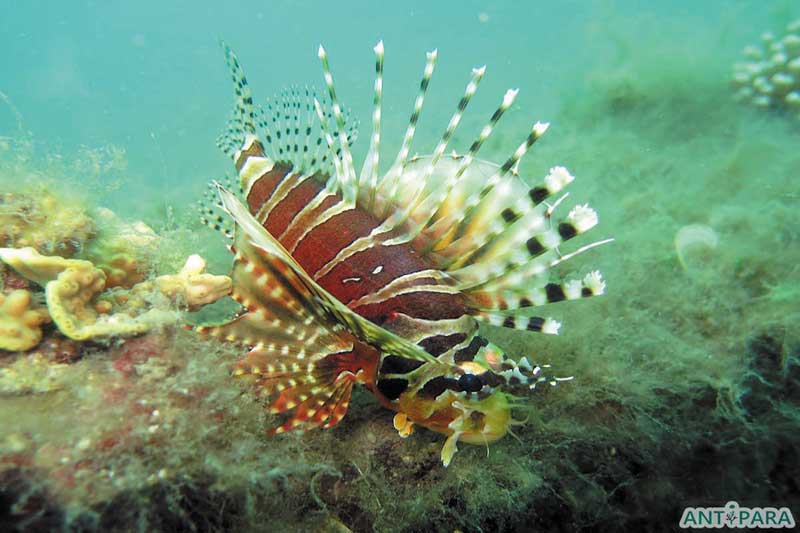 Siquijor.
Antipara Exploration was able to scan and finish the data gathering and ground truthing of the area in just three days.
"I'm happy to discover that there are so many places in the Philippines that are really so untouched," Hilomen says.
In the coming years, Hilomen said Antipara would focus on its system to be able to expand their operations overseas.
"When we scale up we want to focus more on the system because if you're the one doing the survey it's hard to scale up," he says.
Pitch Haifa
Yulia Rachinski-Spivakov, deputy chief of mission of Israel in Manila, says Pitch Haifa aims to encourage young people in the Philippines and other parts of the world to invest in startups and be creative.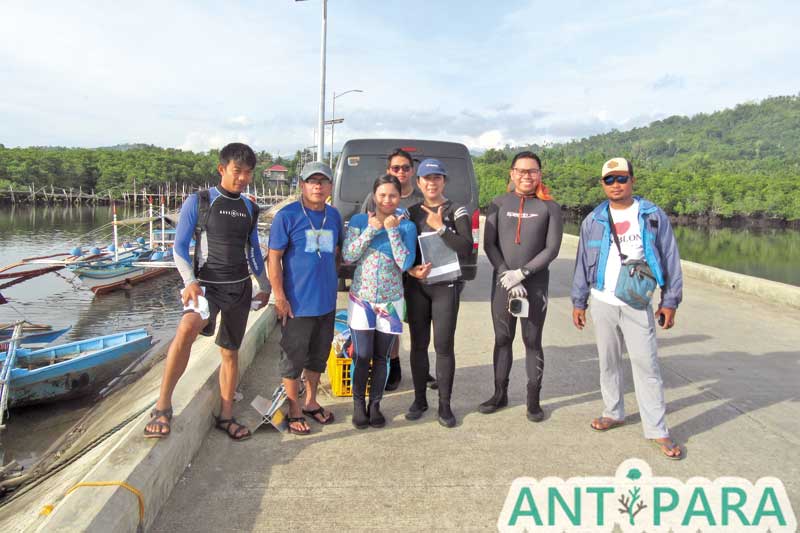 Aaron Hilomen(second from right) with his team in Marinduque.
"We want to encourage young Filipino entrepreneurs to really get involved in this area, in this direction," Spivakov tells STARweek.
Haifa is located in north Israel, which has a big concentration of Isreli startups.
"The concept is that we in the Israeli foreign ministry will conduct competitions in different countries for startups. It's already our third year in the Philippines, this year we focused on health issues," she says.
As the winner of the competition, which was held last Oct. 24 at the QBO Innovation Center in Makati City, Antipara will travel to Haifa for a one-week seminar next month.
"They are going to visit technology park, headquarters of international companies that have incubators that encourage the creation of startups," Spivakov says.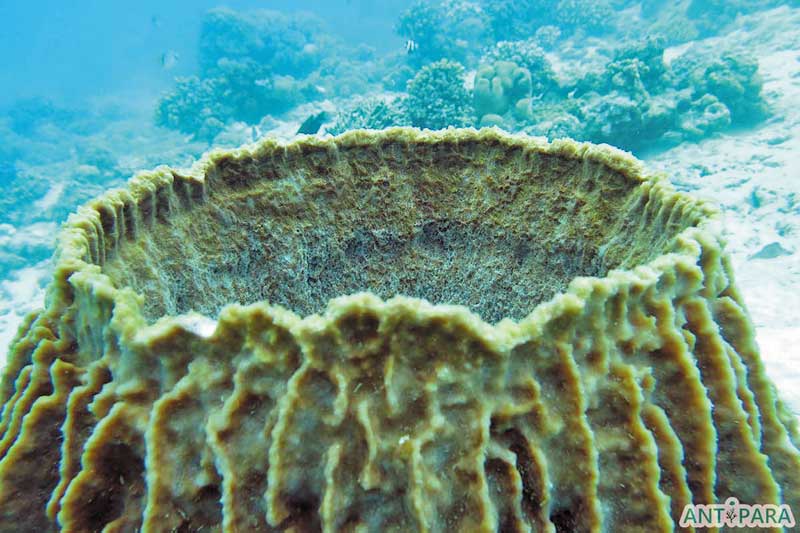 Underwater scenes from Puerto Galera.
"That's very important because we see the potential here in the Philippines and we would like to share Israel experience because Israel is considered to be a startup nation," she adds.
Israel, she adds, has one of the highest ratios of startup per capita in the world.
"In Israel we invest a lot of our budget in R&D (research and development) and our government is very much involved and it encourages progress in this area," she explains.
Apart from Antipara, three other startups – Valea Health, Tudlo and USHER – competed for this year's Pitch Haifa.
Valea Health is a company that offers an artificial intelligence-enabled text and chat-based platform that enables users to manage their health by talking with a health coach or fitness specialist.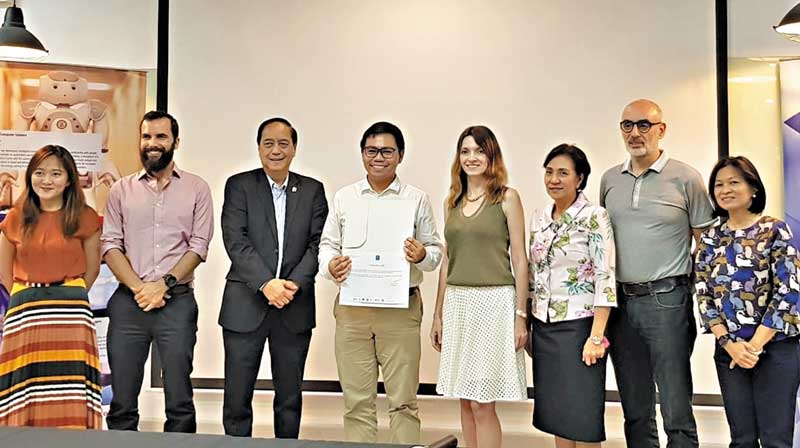 At the Pitch Haifa awarding ceremony (below), Antipara founder Aaron Hilomen (fourth from left) poses with (from left) Katrina Chan, director of QBO; Itamar Gero,president of ICCP; Senen Perlada, director of DTI-EMB; Yulia Rachinsky-Spivakov, Israel embassy's deputy chief of mission; Leah Buendia, assistant secretary for International Cooperation of DOST; David Elefant director of ICCP; Agnes Legaspi, assistantdirector of DTI-EMB.
Tudlo Innovation Solutions is the company that created a mobile and web application for disaster awareness and management dubbed as Batingaw.
The application is used to monitor government agencies during natural disasters.
USHER, which stands for universal structural health evaluation and recording system, was developed by a team of young engineers from Mapua. It is a wireless sensory network system that monitors the structural health of buildings and other structures such as bridges in preparation for the "Big One" or the magnitude 7.8 earthquake that could hit Metro Manila.
Expansion
Hilomen said winning Pitch Haifa gives them the opportunity to expand their operations in other parts of the world.
"I feel galvanized, because I really want to go there and learn as much as I can because it gives us an advantage to create networks, especially that our startup is really homegrown here in the Philippines. I feel that if we can make it big outside that would be really icing on the cake," he says.
His advice to young entrepreneurs who want to succeed in their business: "Sometimes what you're doing right now doesn't really answer a need but you have to be able to listen so that you can tweak what you're doing and be successful. Because for the longest time we stagnated with something that wasn't really selling until we made that pivot."