An Italian art lover among Filipino artists
October 28, 2017 | 4:00pm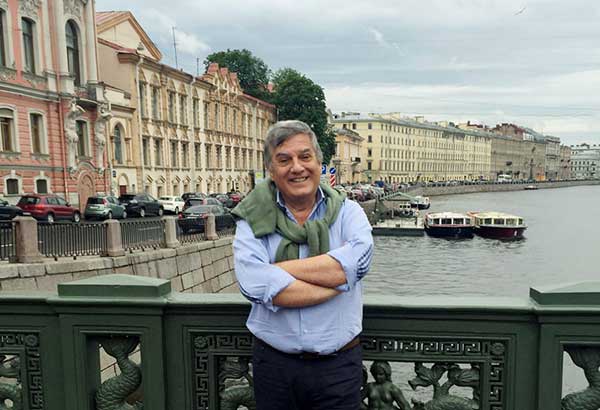 MANILA, Philippines — Since my arrival in Manila last August as ambassador of Italy, I started exploring art galleries. A passion for contemporary art, in fact, is a constant drive in my life and led me to write a few books on what goes on in the contemporary art world.
Two main features surprised me in a very positive way. The first one relates to the spaces of some of the art galleries I visited and the second one regarding the level of sales.
Some of the galleries I visited have spaces so well designed and conceptualized that they could well be in the Chelsea art district in New York or around Cork Street in London: Finale, Art Informal and Silverlens (with beautiful lightings which – let me say – were installed by an Italian company) are truly first class. But 1335 Mabini, which has recently opened a second exhibition space in Makati, and West Gallery in Quezon City are equally fulfilling to visit.
West Gallery, maybe because it was the first gallery I visited since my arrival, has a special place among my favorites. Their idea of giving at the same time three small adjacent rooms to three very young artists (sometimes at their own first solo show) works very well. There I bought my first works by Filipino artists: one by Manuel Ocampo (possibly the most notorious Filipino contemporary artist in Europe) and one by Ayka Go, a truly talented very young girl.
The second feature that impressed me is the level of sales I noticed in each and every gallery. The percentage of sold works in the exhibitions I visited is impressive and it is a very comfortable sign of the establishment of a varied and increasingly large number of collectors.
The above two signs are very encouraging for a strong and lasting internal contemporary art market which is the essential base for a leap into the international scene. Filipino artists, in fact, to be able to be properly acknowledged and recognized abroad, must be able to rely on a powerful internal support, both from galleries and from collectors.
An equally fundamental step towards the art world comes from the participation of the Philippines in the Venice Biennale for visual arts both in 2015 and 2017 (and in Italy we wait for the Philippine pavilion in the forthcoming Venice Biennale for architecture in 2018 and for their third participation in visual arts in 2019). Much credit for this goes to Sen. Loren Legarda whom I sincerely thank for her passion in arts.
Venice Biennale is still widely recognized as the most prestigious and influential contemporary art event in the world. A continuous presence over the years gives not only the possibility to present a number of Filipino artists but most of all gives the idea of a long-term commitment in support of local contemporary art.
Who will be the next Filipino artists to be recognized widely in Asia, Europe and the United States? Difficult to say, of course. I would like to think that maybe recently Ateneo awarded Cos Zicarelli, represented by Art Informal, could be one of them. But here I am biased, because talented Cos is half Filipino and half Italian… a perfect working mix, I would say.
The author is the ambassador of Italy to the Philippines.