A solution to plastic pollution
January 13, 2022 | 12:00am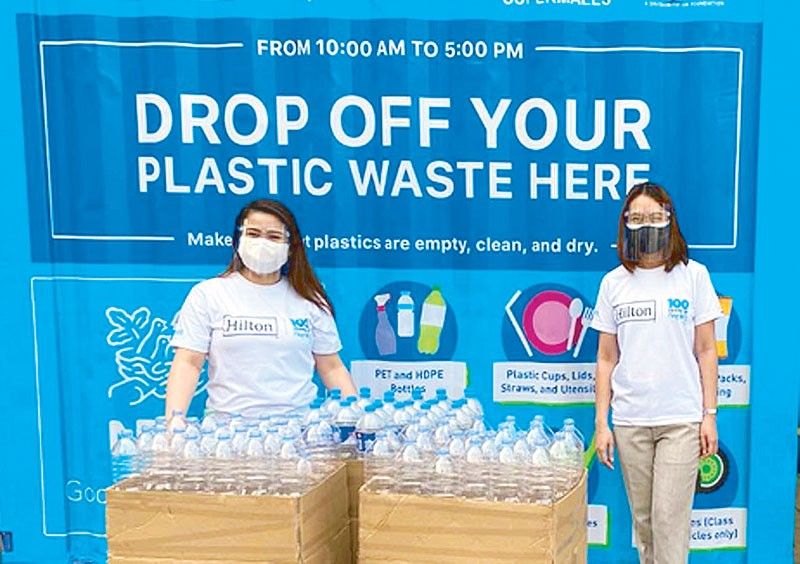 The Philippines is supposedly the third largest contributor to ocean plastic waste. This alarming crisis has brought the topic of plastic pollution to the forefront in the Philippines and the world.
Promoting democracy through responsible investment, HOPE & PCX (Plastic Credit Exchange) founder and chairperson Nanette Medved-Po joined a panel discussion at the US Department of State's Summit for Democracy. Hosted by US President Joe Biden, the Summit for Democracy served as a flagship initiative illustrating the Biden-Harris administration's commitment to putting democracy and human rights at the heart of US foreign policy.
The private-sector forum titled "Our Business Too: Democracy & Private Enterprise Delivering Together" included a dialogue on how responsible business practices are grounded in human rights. The discussion was moderated by John Brothers, president of the T. Rowe Price Foundation.
Asked about how their business plays a role in the country's overall well-being, Medved-Po said, "The Philippines is the one who brought the world People Power, so we thought we could find a way to leverage that force for good in how we make our daily decisions for nation-building and investments in social good."
Apart from the initiatives Medved-Po works towards in education and livelihood, she turned the spotlight on the market-based mechanism, PCX, which focuses on the joint participation of the government, the private sector and local communities to reduce plastic waste in the environment. She added "PCX offers a market-based mechanism where businesses can voluntarily take responsibility to clean up their post-consumer plastic footprints while we wait for the government to enact Extended Producer Responsibility or EPR legislation."
PCX also partnered with SM Cares to set up plastic waste collection stations at SM Supermalls around the country. Since its launch, they have collected almost 8,000 kilos of plastic waste across six different locations.
A healthy and safe new year
This 2022, there's nothing more important than planning ahead and making sure you and your family stay healthy, especially with the ongoing pandemic.
This is what AXA Philippines, one of the country's leading insurance providers, highlighted during a virtual gathering on the different tools Filipinos can access to stay safe and healthy, such as Rescue Line via the EMMA by AXA app, Health Care Access insurance plan, and What's Your Game Plan FinLit (Financial Literacy) activities.
AXA Philippines president and CEO Rahul Hora said, "The pandemic presented many health and financial challenges for Filipinos, but AXA strives to be a partner for Filipinos on their health and financial journey. We will continue to help Filipinos and their families stay healthy, protected, and prepared for any life's setbacks by offering the best health protection products and services, helping them to focus on things that matter to them."
The EMMA by AXA app provides safety for Filipinos with its free 24/7 access to police, ambulance, fire, and roadside assistance. AXA also offers Health Care Access, a comprehensive and affordable health care plan for hospitalization and medical needs, which includes Critical Illness Booster for additional cash benefit for the treatment of 56 critical illnesses, a Longevity Fund for medical needs even after the age of 76, as well as life and accident coverage up to P500,000, outpatient care, optical care, or dental care benefits.
To help Filipinos learn more about essential life skills and financial tactics, there's AXA's "What's Your Game Plan" FinLit activities. Filipinos can follow AXA Philippines' Facebook page to see when the next "What's Your Game Plan" webinar will be.
AXA Philippines chief customer officer Nandy Villar added, "At AXA, we also make it our mission to elevate our existing quality products and services to help Filipinos no matter where they are. Our rescue line EMMA by AXA app, Health Care Access, and What's Your Game Plan FinLit activities are just three of AXA's innovations as a way for Filipino individuals and families to protect themselves from life's unexpected moments, living their lives free from any their worries while affording them a more secure and better future."
As it is a new year, it's also a good time to start making a difference in your life.
* * *
Follow me on Instagram @pepperteehankee.