Looking for a wicked Halloween party?
MANILA, Philippines – Step up your Halloween celebration with nonstop music and flowing drinks topped with electric atmosphere brought by the best DJs.
Pack your Halloween costumes and travel to the Camsur Watersports Complex (CWC) on October 31 for a night you'll never forget.
For only P150, you are entitled an unlimited pass to a wicked night and one free beer. Moreover, you will get the chance to win over P100,000 if you are donning the sexiest, the funniest and the scariest costume.
The witching hour begins at 8 p.m., right after the 8th Philippine Cable Wakeboard Nationals. Putting more thrill into the event are the beats by Divine Smith, Ludvig Van Beat, X-Factor and DJ Issa Ramos.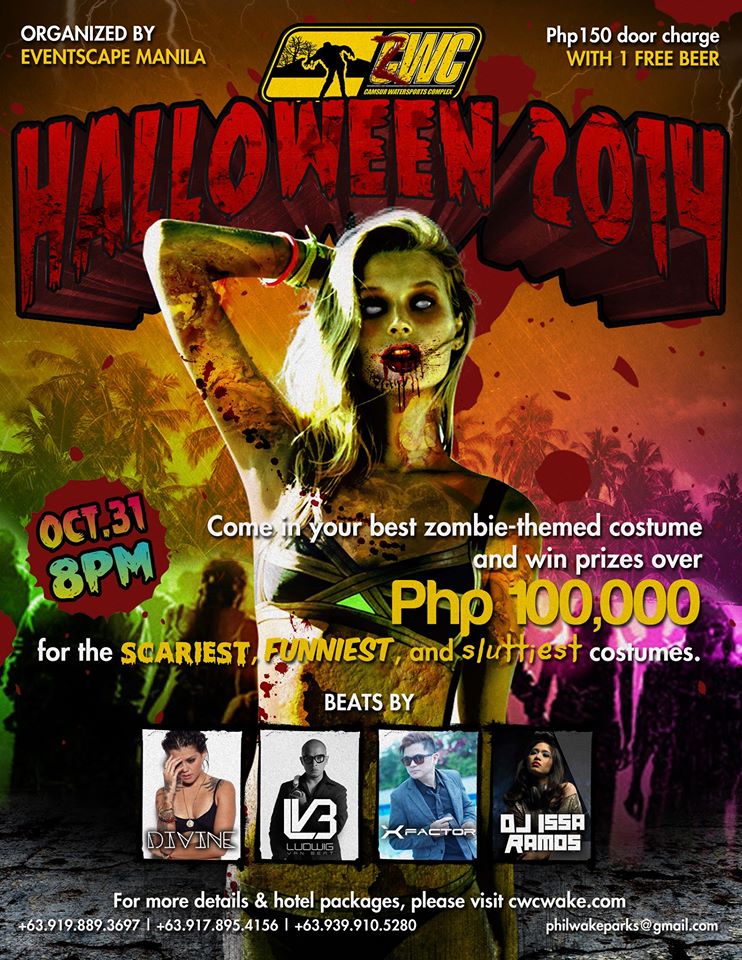 Looking for something to do the next day?
The CWC is the first world-class watersports complex in the Philippines and in Asia. CWC aims to bring cable skiing to a whole new level and attract watersports enthusiasts from all over the world with its top of the line facilities and relaxing environment. This six (6)-hectare complex, with its 6-point cable ski system, is sure to draw guests, riders and spectators by the thousands. Because of good weather conditions, cable skiing in the park can be done all year round.
Whether you are into wakeboarding or kneeboarding, CWC is the best place for you.
Visit CWC's website here for rooms fit for your budget.