EDITORIAL - Ships on fire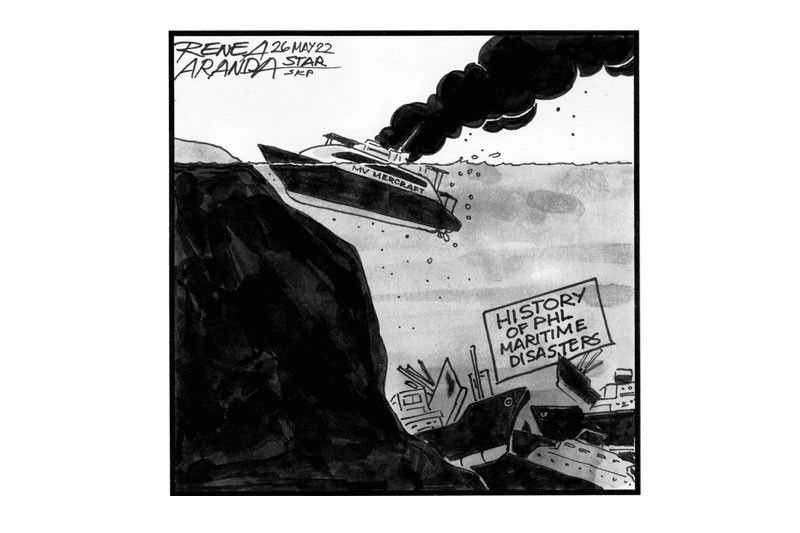 Last month, a crew member died and three others were injured when a fire broke out on the cargo ship General Romulo as it waited for clearance to dock at the port of Cebu City.
This week a fire broke out reportedly in the engine room of the passenger ferry Mercraft 2 as it approached the port of Real from Polillo Island in Quezon at daybreak. As the fire spread across the ship, panicked passengers jumped overboard, a number of them reportedly without life vests.
Even with Philippine Coast Guard and two roll-on roll-off vessels plus four motorized boats coming to the rescue, seven passengers including the ferry captain's mother died while 24 others were injured, among them the captain.
The two accidents have raised questions about the maintenance of passenger and cargo vessels plying the archipelago. Like motorized vehicles for land transportation, ships need regular maintenance not just to ensure smooth sailing but also to ensure their seaworthiness and prevent accidents. Proper storage of cargo is also critical; fires have broken out on ships in the past due to copra that was indiscriminately stowed.
Apart from fires, inter-island vessels have been plagued by overloading and sailing even in bad weather. Coast Guard personnel said the Mercraft 2, however, had a capacity for 186 passengers and was not overloaded, having 157 passengers and crew at the time of the accident.
In 2017, another ferry of Mercraft Shipping, the Mercraft 3, was allowed to sail in bad weather with 250 passengers. It reportedly collided with a metal fishing buoy and sank in waters between Polillo and Dinahican in Infanta, Quezon, leaving five persons dead.
With the start of the rainy season this year, the risk of maritime accidents is higher. The dangers posed by stormy weather are compounded by poorly maintained ships. The Mercraft accident highlights the need for better regulation of maritime transportation.