EDITORIAL - Less livable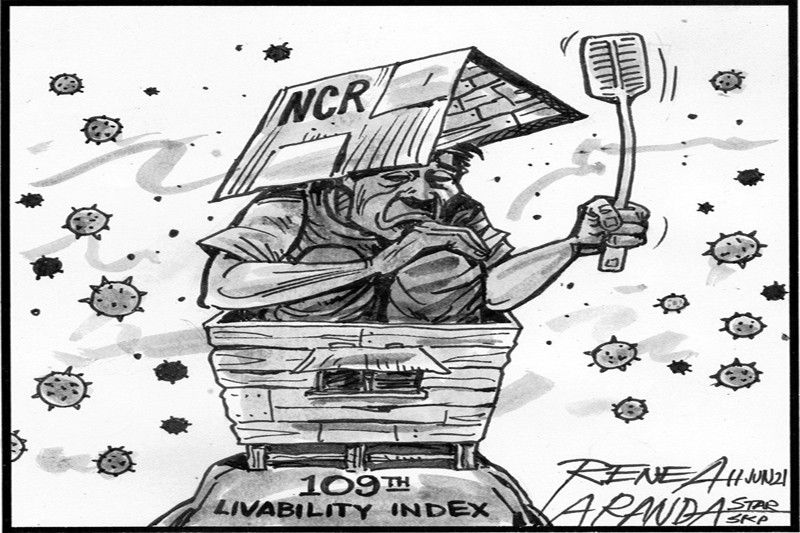 At 103rd place among 140 cities in the 2019 Global Livability Index, Manila has long suffered from urban blight. The COVID pandemic has highlighted the problems of the megacity – referring to Metro Manila – which slipped six notches in the latest livability index drawn up by UK-based The Economist Intelligence Unit.
The rankings in the latest index reflect strengths in five categories, which allowed certain cities to respond better to the COVID-19 pandemic. Not surprisingly, Auckland in New Zealand, which has been widely praised for its pandemic response, rose to the top of the index this year, with its capital Wellington tied at fourth place with Adelaide in Australia and Japan's Tokyo and Osaka.
Healthcare, one of the five categories in the index, has always been inadequate not only in Metro Manila but in the rest of the Philippines. The National Capital Region has been the epicenter of COVID-19 in the country. Although infections in the NCR have abated in recent weeks, there is always the possibility of another surge. The pandemic continues to put a heavy strain on Manila's healthcare system.
Public infrastructure – another category in livability – is also inadequate and a major disadvantage for the country in competing for investments. The three other categories are education, culture and environment, and stability whose metrics include public safety.
As the country, like the rest of the world, moves to contain COVID-19, efforts to address the other livability metrics must intensify. Manila residents have always been aware of the livability challenges in the megacity, which have worsened during the pandemic. The public health crisis should be taken as an opportunity to implement reforms that will make Manila a more livable place.