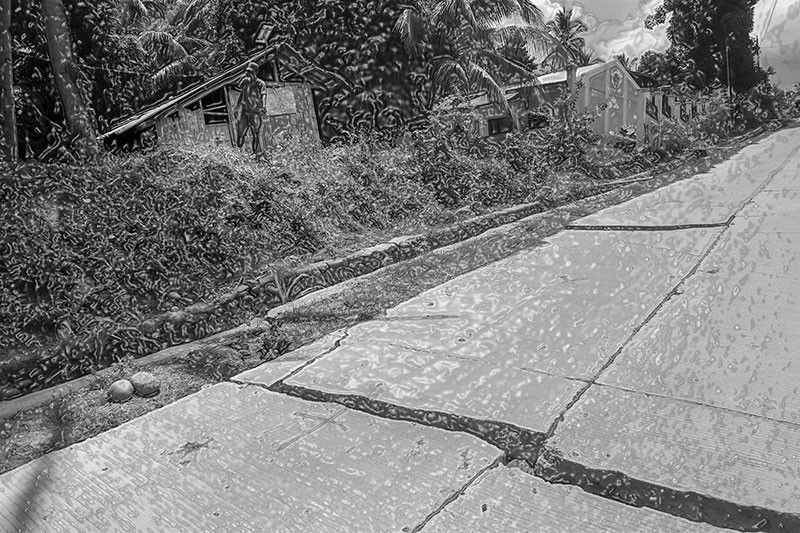 EDITORIAL – Earthquake alert
(The Philippine Star) - October 18, 2019 - 12:00am
As of yesterday afternoon, five persons were confirmed killed and over a dozen injured in the powerful earthquake that rocked parts of Mindanao on Wednesday night. The magnitude 6.3 quake also appeared to have triggered a fire that gutted the Gaisano shopping mall in General Santos City.
Every earthquake is a reminder about the importance of preparedness and resilience in the face of disaster. This year the country has also been rocked by moderately strong earthquakes, such as the magnitude 5.9 quake that hit Batanes in July. Although not as powerful as the cataclysmic 7.7-magnitude quake that killed 1,621 people and caused massive devastation across Luzon in 1990, this year's temblors still caused considerable destruction.
They also revived warnings about the need to prepare for the so-called Big One – an earthquake of up to magnitude 7.2 arising from the movement of the Marikina Valley Fault that experts warn could kill about 34,000 people. Ground Zero of the Big One will be the country's most populated capital region, Metro Manila, and its neighboring provinces.
Awareness of the potential Big One has risen in the past years, with preparations being ramped up by both the government and private sector. Regular earthquake drills are now being conducted in schools and offices.
Studies, however, have painted worst-case scenarios in which the quake-hit areas cannot respond adequately to the projected collapse of many buildings and public works infrastructure, the destruction of water and electricity networks, the disruption of mass transportation and communication, the massive fires that are likely to break out, and the colossal demand for emergency health services. Even if the international community pitches in, as it did when Super Typhoon Yolanda wreaked havoc in Eastern Visayas, the help will not arrive immediately.
There has been some progress over the years in earthquake preparedness. Disaster resiliency is being factored into several new property developments and infrastructure projects. Not even the most advanced economies can fully prepare for the devastation unleashed by earthquakes. But there's always a wide room for ramping up disaster response capabilities.