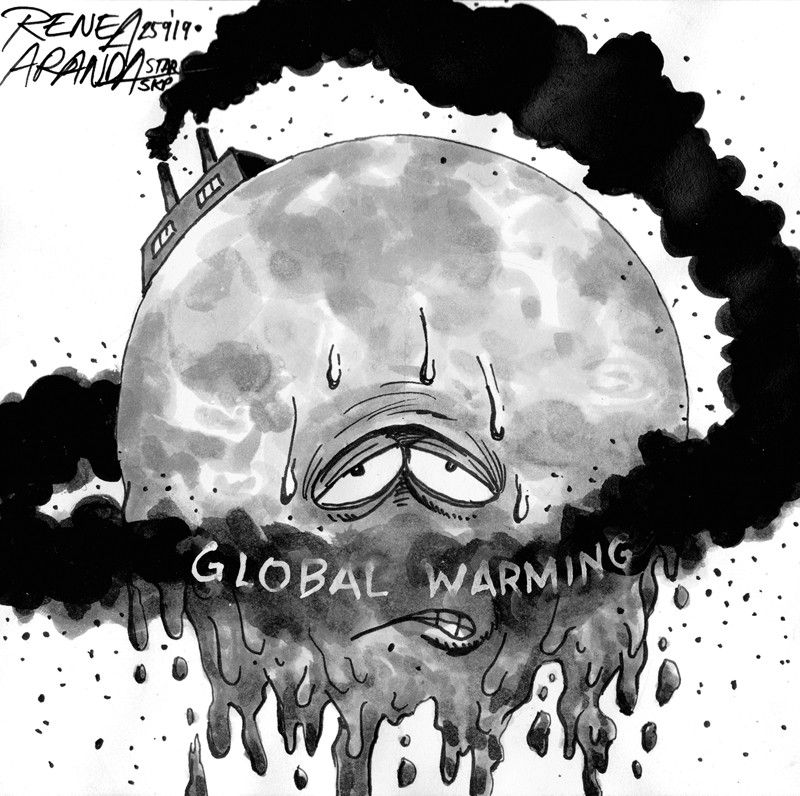 EDITORIAL - How dare you?
(The Philippine Star) - September 25, 2019 - 12:00am
Can ube – a tuber synonymous with the color purple – be white? If only because the makers of the famous ube jam at the Good Shepherd in Baguio City are also respected nuns, people are willing to believe that their purple yams have turned white.
The white ube jam may even become a popular souvenir item – and a sad reminder of unusual changes in the environment. The Good Shepherd congregation, which provides for the education of underprivileged youth in the Cordilleras, said climate change had ruined the harvest of purple yam from the usual sources in Benguet, La Union and the Ilocos provinces. So the congregation had to buy 2,000 kilos of white yam instead.
Meanwhile, at the United Nations headquarters in New York during the UN Climate Action Summit on Monday, 16-year-old Swedish student Greta Thunberg scolded world leaders and joined 15 other youths in filing a landmark children's complaint against five countries, for "knowingly causing and perpetuating the climate crisis."
The respondents – Argentina, Brazil, France, Germany and Turkey – aren't the worst offenders in the world. But the complaint brings home the message that the future is at stake – and the lives of today's younger generations – if decisive action isn't taken now against climate change.
Experts have pointed out that the Philippines is among the countries most vulnerable to climate change. In recent years, the country has been hit by powerful storm surges even in unexpected places such as Manila Bay. Cataclysmic flooding and mudslides on denuded mountains have killed and displaced thousands while severe droughts have destroyed livelihoods and threatened food security. Along the western seaboard, certain communities are sinking below water level at an alarming rate. Warming ocean temperatures are destroying coral reefs where sea creatures spawn.
So many disasters attributed to climate change have been recorded. And yet, as Greta Thunberg told the UN meeting, global action to fight climate change remains disappointing. "How dare you?" she told world leaders. Every person on the planet has a part to play in confronting climate change; it is not yet too late for decisive action.