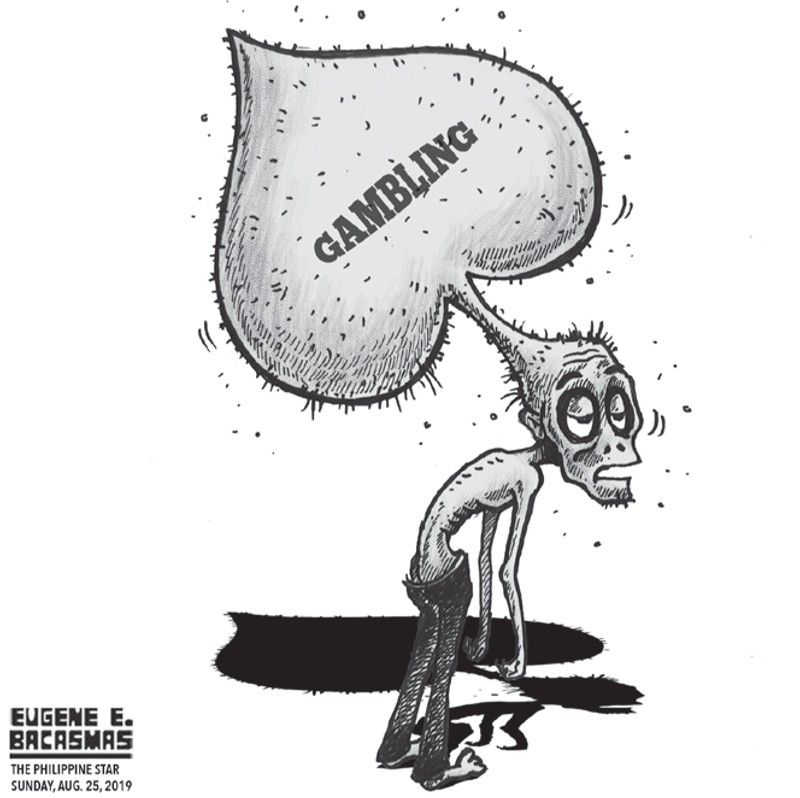 EDITORIAL - 'The most dangerous tumor'
(The Philippine Star) - August 25, 2019 - 12:00am
The Chinese embassy pointed it out in a strongly worded statement, and the country's foreign ministry reinforced the message in Beijing: their citizens who are employed by Philippine Offshore Gaming Operators are doing illegal work under Chinese laws. And if the Philippines could put an end to the POGOs, Beijing would appreciate it.
Shutting down the POGOs would mean one less headache for Chinese authorities who have been tasked by their central government to crack down on gambling. Chinese laws, as both the embassy and the foreign ministry have pointed out, prohibit their citizens from engaging in gambling, whether in their own land or overseas, or online as players, bet callers or operators.
Gambling, the foreign ministry spokesman said last Tuesday, "is the most dangerous tumor in modern society." Cambodia has banned online gaming, which also attracted Chinese players, and is working to further strengthen cooperation with Beijing on matters of law enforcement.
The Philippine government, which has an inconsistent and confusing policy when it comes to various forms of gambling, has so far not given a clear response to China's appeal.
The POGOs are licensed by the Philippine Amusement and Gaming Corp., which took over supervision of online gambling from the Cagayan Export Zone Authority where the POGOs used to be confined. The resulting explosive growth of POGOs in Metro Manila and several other areas across the country appears to have caught Philippine authorities by surprise.
Pagcor officials say that despite the mushrooming of POGOs, online gaming still has not overtaken casinos and e-games as the agency's top earners. Authorities cannot even collect proper taxes from Chinese POGO workers, who enter the Philippines mostly by obtaining tourist visas upon arrival. Pagcor – and the government – can still turn its back on POGOs, and show China that the Philippines is not abetting any illegal activity.