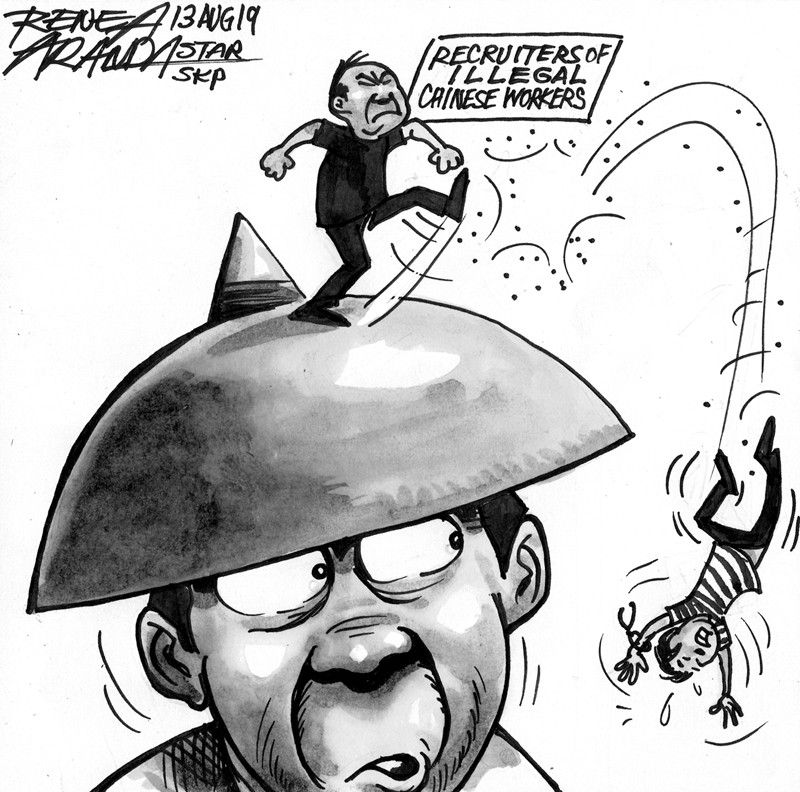 EDITORIAL - 'Modern slavery'
(The Philippine Star) - August 13, 2019 - 12:00am
If the government wants evidence of worker abuse, the surveillance video footage provides graphic proof: a Chinese, handcuffed to window grills, managed to loosen the grills from the wall. He slipped out through the opening in what clearly looked like an attempt to escape. But he was still handcuffed to the iron grills. Either he deliberately jumped from the sixth floor, or the weight of the grills sent him plummeting down to the ground. He died hours later in a hospital.
Authorities are still investigating who handcuffed Yang Kang to the grills, and the circumstances that brought him to the building in Pamplona, Las Piñas where he was illegally detained. Initial police investigation indicated that the 27-year-old information technology employee wanted to leave his job, but his Chinese employer reportedly demanded that he first pay the money advanced for his recruitment.
The Chinese embassy, in a strongly worded statement last week, decried the working environment akin to "modern slavery" under which many of their citizens toil in the Philippines, most of them in the online gaming industry whose principal clients are Chinese. The embassy said some of the workers have also suffered kidnapping, torture and even murder.
Government officials have given assurance that protection will be given to Chinese and other foreigners working in the Philippines. The Chinese reportedly secure tourist visas upon arrival in this country before working for Philippine offshore gaming operations or POGOs.
It is not clear if Yang Kang worked for a POGO. Whether he was recruited by a Chinese or Filipino, however, the government must address one point raised by the Chinese embassy in its statement: Chinese laws make it illegal for their citizens to engage in all forms of gambling including online, whether in their country or overseas, and whether as operator, bet caller or player. Under Chinese laws, all Chinese employed in POGO establishments are working illegally.
The embassy said Beijing is cracking down not only on gambling, whether at home or offshore, but also on the money laundering that illegal earnings engender. Part of the gambling earnings, the embassy noted, could be laundered through real estate and other assets.
While protecting all foreigners from "modern slavery," the Philippine government also cannot afford to be complicit in activities considered to be criminal in another country. The Chinese embassy statement calls for a review of the Philippine policy on POGOs.