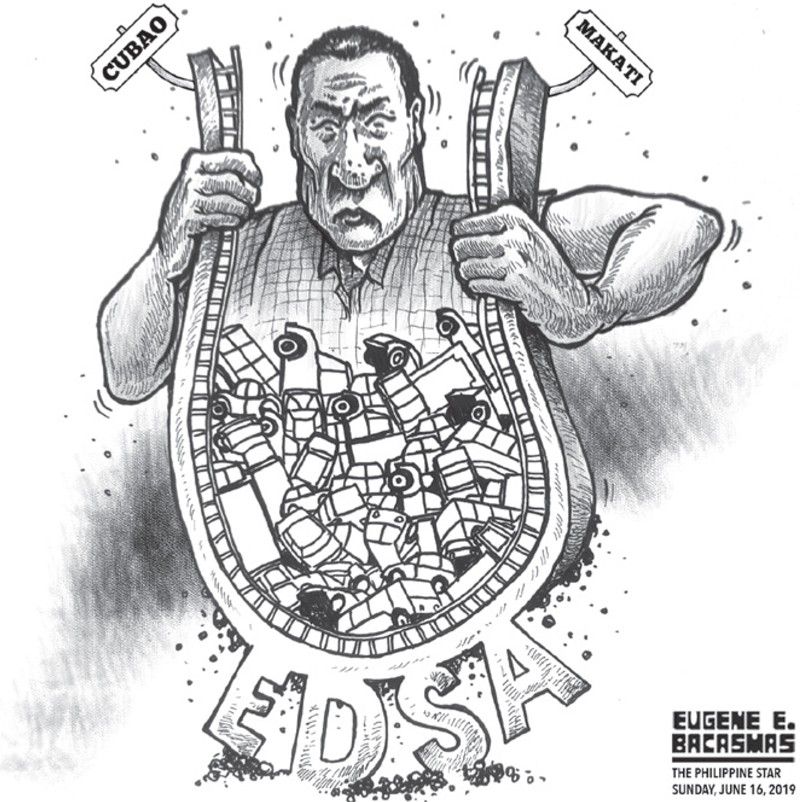 EDITORIAL - Cubao to Makati in 5 minutes
(The Philippine Star) - June 16, 2019 - 12:00am
By the end of the year, President Duterte has vowed, the drive along EDSA between Makati and Cubao, Quezon City would be cut to just five minutes.
If the President delivers on this promise, he deserves a monument along EDSA. People who grapple daily with the crippling traffic jams along the busy thoroughfare have tried numerous schemes to improve vehicular flow. After a brief improvement, however, backsliding occurs. Designated stops and dedicated lanes are ignored. Passengers still board and jump out of vehicles even in the middle of the road.
The President is counting on the opening of new overhead roads to make good on his promise. Recent such thoroughfares, however, have failed to ease traffic, possibly because these are toll roads. Ordinary folks are burdened enough with inflation to add to the cost of their daily drive or commute.
Unless people are in a rush – to catch a flight, for example – they would rather make allowances for getting stuck in traffic rather than add to the cost of their daily drive. Fuel costs are high enough and there are already too many toll roads all over Metro Manila and neighboring areas, making people wonder where taxes go.
The President made the promise apparently in anticipation of the opening of new overhead, bypass or connector roads and expressways to ease traffic jams in Metro Manila. He may have to revise his projection that the improvement may be felt by December, considering that the Christmas season is the worst time for traffic jams. Still, he is expected to prod his officials to make his objective attainable.
Edison Nebrija, EDSA traffic zone head of the Metropolitan Manila Development Authority, has a more realistic target of cutting down the drive between Cubao, Quezon City to Chino Roces Avenue in Makati initially to 30 minutes. This is half of the regular travel time between the two points in moderate traffic. Of course if this could be cut down further to five minutes, EDSA can be renamed after whoever is responsible.