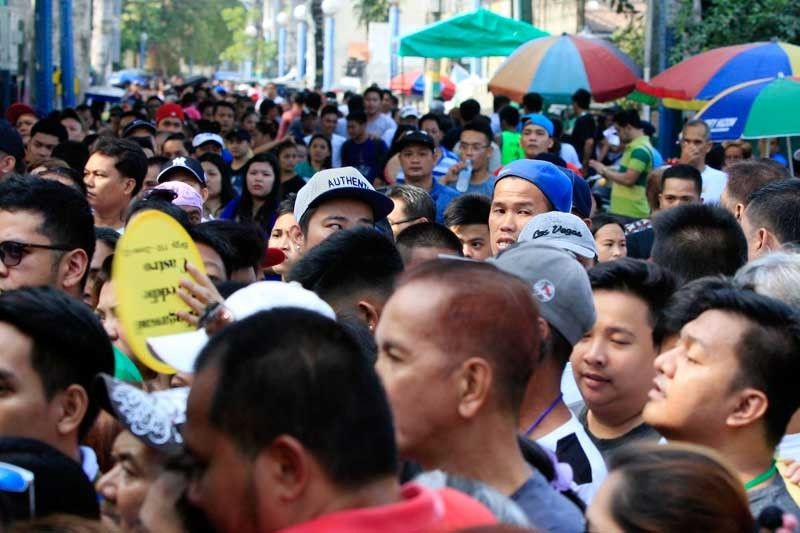 INTROSPECTIVE
-
Tony Katigbak
(The Philippine Star) - May 14, 2019 - 12:00am
We are one-day post election and everyone is nervous waiting to see what is going to happen next. While there were several technical issues that marred an otherwise smooth election (that I know of as of this writing), we managed to make it through the day relatively unscathed and now we wait while COMELEC does its job and determines who the upcoming senators are going to be.
This is an incredibly important election. While each election is important in its own way this one in particular has become quite divisive and will set the tone for the remainder of President Duterte's administration. Should his allies make it – then he is free to continue on governing the way he has been, but should those who oppose him get into power then we might start seeing some accountability and change in the current government. At the end of the day – balance is never a bad thing.
Honestly, I have never seen so many people so passionate in terms of disagreeing about who they want to vote for than I have this year. Again, perhaps it's because social media has made it so obvious and easy for people to share their opinions, but I honestly think the country has gotten even more divided in the past few years than it has ever been. The passionate people who support the current administration are very vocal and those who oppose are just as passionate and loud in their disapproval. Whose voice will prove more powerful in the end? We'll have to wait and find out.
Personally, I truly hope that the will of the people (the real will of the people that is) will prevail. There have been issues that have cropped up for months that point to the very real possibility that the election is rigged and this has discouraged many voters who want to feel empowered and know that their votes will actually count or mean something. But that hope is increasingly getting stamped out with each new issue that comes up.
Voters have already been complaining that names were missing from the lists, that the Comelec online Precinct Finder is not working, that voting machines have been corrupted (and lets face it this fear is not unfounded), some ballots have already been pre-marked, and that poll watchdog Namfrel has been disapproved. Rumors have also circulated online that people should not under-vote lest their blank spaces be filled in with names of candidates they would not have voted for themselves.
Granted, not all of these fears are real – but if even one of them is legitimate that poisons the entire election process. As it stands, it seems skewed toward the administration candidates and the recent surveys might have already given us a glimpse of the final outcome, but until then we should all do our part and safeguard our votes as much as possible without being discouraged.
As of today I've heard of people getting caught giving our pre-shaded ballots at polling booths (as guides), people told to come back because the machines aren't working, voters who claim that their receipts do not match their vote, and worse – people being told to vote via a piece of paper and those on duty will feed these into the machine later when the machines are fixed so voters don't have to wait at the polls – a big mistake.
My experience was quite easy – fortunately. Made it to the polls relatively early and was pretty much in and out. It took less time to vote for our future leaders than it does to get a burger from the newly opened Shake Shack at BGC (which in itself is saying something). I am glad it was run efficiently. And to be fair to those hardworking people volunteering at precincts I have heard that many people have had a relatively painless voting experience – alongside those who did not.
At the end of the day we can only do our part and hope for the best. If there is proven cheating on such a scale that tilted or reversed the results to deprive candidates of victory this must be prosecuted and pursued. Hopefully it does not come to that but should it happen we should all be prepared for what comes next. Our duty does not stop at the polling booths.
No matter what happens the next few days is going to impact the country in a very big way. I can only hope that we've all done our part to try to make things better for us all. I pray that this election is the right next step in healing our deeply divided nation under the current government, but I have to also be realistic in my hopes and expectations too – it will probably take much more than this to fix where we are now. At the very least I hope for a fair election and a better future for the Philippines.