Commentary: With Xi Jinping's visit, will Duterte reap the fruit of appeasing China?
November 14, 2018 | 2:38pm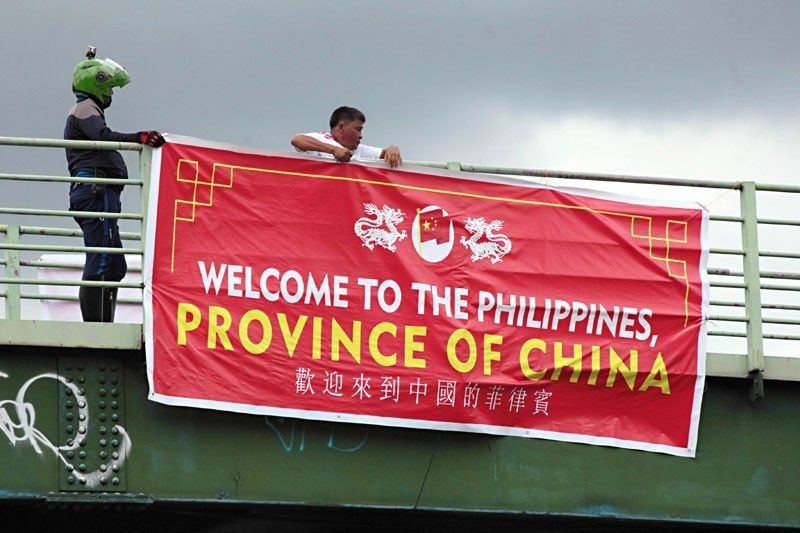 After more than two years of waiting, Chinese President Xi Jinping will be visiting the Philippines in November. President Rodrigo Duterte invited him to the Philippines when they first met in Beijing in October 2016.
Many analysts and officials see the visit as the culmination of the sustained betterment and growth of bilateral relations between the two countries since the Duterte administration launched a policy of appeasing China's maritime expansion in the South China Sea.
This is Xi's long-overdue diplomatic reward to Duterte's efforts to strategically distance the Philippines away from its only formal treaty ally, the US, and to set aside the July 2016 United Nations Convention of the Sea's ruling on the South China Sea.
Xi's visit will highlight China's economic assistance to the Philippines for the building of railways, bridges and other infrastructure projects under the Duterte administration's five-year US$169-billion "Build, Build, Build" program.
It is expected that the five economic deals will be signed under the watch of the two presidents: loan and guarantee accords, economic and technical cooperation, support for feasibility studies on the Philippines' infrastructure projects, and promoting cooperation on key "Build, Build, Build" projects in Mindanao.
The Philippine media also announced that Xi and Duterte will sign a US$3.3-billion loan to finance the South Luzon Railway project that will connect Manila with the Bicol Peninsula. The two heads of states will also discuss Chinese funding of big-ticket items such as the Chico-River Pump Irrigation and Kaliwa Dam projects, and the Subic-Clark Railway and Safe Philippines Phase I projects.
The two heads of states will announce the progress on their negotiations on a deal for joint oil or gas exploration off the coast of Palawan.
On the one hand, Manila hopes that a joint exploration deal with Beijing will enable it to develop undersea energy resources that will reduce its dependence on imported crude oil. Beijing, on the other hand, expects that a joint exploration with another claimant state in the territorial dispute will boost its image of a good neighbor after causing concerns in the region because of its maritime expansion and its contempt toward international law after it rejected the 2016 PCA ruling on the South China Sea imbroglio.
Weighing the fruits of appeasement
Several analysts and commentators expect that Xi's visit to the Philippine will further cultivate the two countries' new-found partnership and will keep the positive and constructive momentum in the rapprochement going. However, an examination of Philippine-China relations in the last two years shows that this relationship has had its ups and downs.
Duterte's appeasement policy is based on a quid pro quo with China. This would unravel his predecessor's balancing policy on China's maritime expansion in the South China Sea, in exchange for Chinese moderation in their actions vis-à-vis the Philippines in the South China Sea.
And more significantly, the infusion of Chinese investment and aid for the administration's "Build, Build, Build" program. Developments, however, indicate that China is not keeping up to its end of the bargain.
In early June, the Philippine government issued a formal demand to China asking the Chinese Coast Guard to stay away from the Philippines' traditional fishing grounds around the Scarborough Shoal and to stop the harassment of Filipino fishermen off the shoal. This action was triggered by TV reports that Chinese Coast Guard personnel are boarding Filipino fishing vessels, inspecting the fishermen's catch, and then confiscating the best from them.
In late July, the Philippine government expressed its concern to China over the increase in offensive Chinese radio warnings against Philippine aircraft and ships flying and sailing near Chinese-reclaimed and fortified islands in the South China Sea.
An internal Armed Forces of the Philippines report, which leaked to the Associated Press, revealed that Philippine Air Force planes patrolling the South China Sea have received at least 46 warnings from Chinese naval outpost in the artificial islands, where more powerful communications and surveillance equipment have been installed along with weapons such as anti-aircraft guns and surface-to-air missiles.
Consequently, Duterte criticized China for its island-building activities and called on it to temper its behavior in the South China Sea. China, however, sharply rebuffed him by asserting that it "has a right to take the necessary steps to respond to foreign aircraft and ships that deliberately get close to or make incursions into air and waters near China's relevant islands."
This caused Duterte to flip-flop on his pronouncements on China. On one occasion, he praised Beijing to the high heavens and emphasized the need for cooperation then suddenly he declared that he is prepared to go to war over the South China Sea's natural resources.
China is also withholding the funds it promised Duterte when the latter visited Beijing in October 2016. During that visit, Duterte collected $24 billion in investment pledges to finance his administration's ambitious infrastructure program.
However, according to a study by Alvin A. Camba of John Hopkins University in Washington D.C., of the $24 billion pledges made in 2016, $15 billion were negotiated between private businessmen that were eventually modified or canceled. The rest of the projects have been stalled because they are hard to implement such as rail networks and irrigation dams. Thus, much of the promised US$ 24 billion never saw the light of day, because of the cancelation of or delay to Chinese-funded projects.
In mid-August, a delegation of Filipino ranking officials led by Finance Secretary Carlos Dominguez went to Beijing to discuss China's funding of several infrastructure projects under the administration's "Build, Build, Build" program. Both sides agreed on a two-stage funding program (first and second baskets) for Chinese loan financing.
This means that while Chinese funds would be available to finance the administration's infrastructure projects, the money will be disbursed on a staggered basis and on Beijing's terms.
Filipinos now worry that either China will not deliver the financial pledges it had committed or the Philippines will end up in a debt trap the way Pakistan and Sri Lanka fell into a financial abyss after receiving billions of Chinese loans that they cannot service.
Hoping against hope?
In August, Duterte conveyed to his countrymen that he expected China would be fair on the South China Sea dispute and that they should accept Beijing as a good neighbor.
He told his citizens: "I am sure that in the end, China will be fair and the equity will be distributed." He predicted that "in the days to come, we would realize that China…is really a good neighbor."
Filipinos, at this point time, can only hope that their president's vision on their biggest neighboring state is prescient.
Dr. Renato Cruz de Castro is a trustee and convenor of the National Security and East Asian Affairs Program of the Stratbase ADR Institute, a partner of Philstar.com.