No votes win in Bulacan plebiscite
November 2, 2023 | 12:00am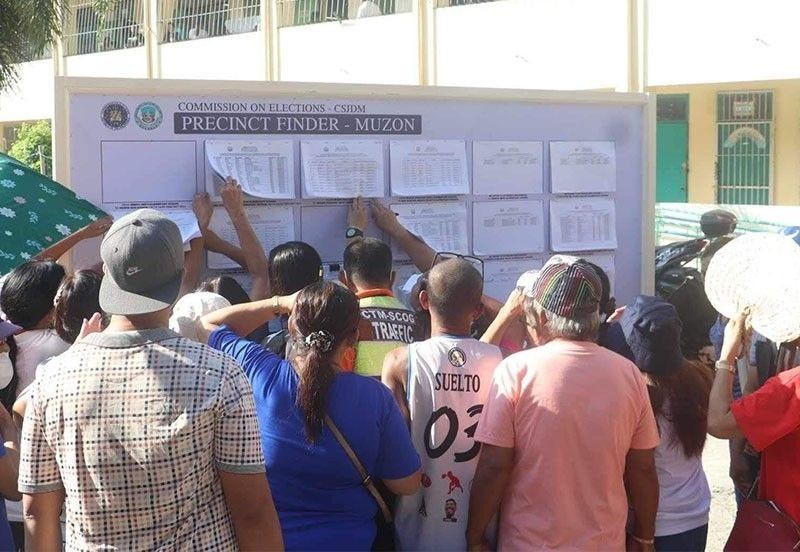 MANILA, Philippines — Residents of Bulacan voted against the conversion of San Jose del Monte into a highly urbanized city during a plebiscite held on Monday.
Commission on Elections (Comelec) spokesman John Rex Laudiangco said this means San Jose del Monte would remain a component city.
Laudiangco said there were 820,835 "no" votes and 620,707 "yes" votes.
He said those who voted no represented 51.02 percent of the votes cast while the yes votes accounted for 38.6 percent.
At least 1.6 million of the two million registered voters in Bulacan participated in the plebiscite, with 166,912 abstaining.
The plebiscite was held simultaneously with the barangay and Sangguniang Kabataan elections.
Former president Rodrigo Duterte issued Proclamation 1057 on Dec. 4, 2020, converting San Jose del Monte City into a highly urbanized city, saying it has met the requirements prescribed under the Local Government Code.
Section 452 of the law states that a city with a minimum population of 200,000 and an annual income of at least P50 million can be classified as a highly urbanized city.
San Jose del Monte would have been autonomous from the Bulacan provincial government if the yes votes had won.
San Jose del Monte was declared a component city following a plebiscite held in 2000. — Ramon Efren Lazaro