Allow PUV transfer of ownership, government urged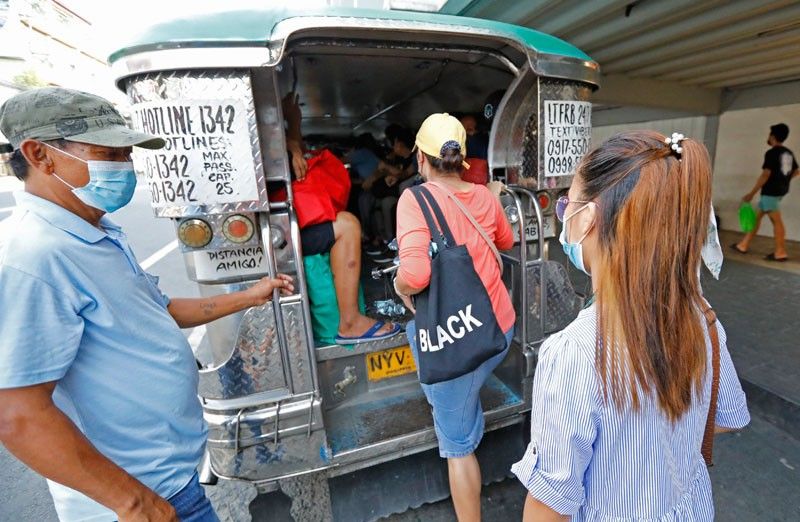 MANILA, Philippines — A transport group is asking the government to allow public utility vehicle drivers to transfer the ownership of PUVs they have sold to other operators so that fines under the no-contact apprehension policy or NCAP, which is being implemented in Metro Manila cities, would not pile up.
The Federation of Jeepney Operators and Drivers Associations of the Philippines (FEJODAP) made the call yesterday amid complaints from PUV drivers and private vehicle owners about the "excessive and inhumane" traffic fines that can reach up to P3,000 per case even for minor violations.
Motorists slammed what they described as "wrongful charges and unreasonably hefty fines" for infractions of traffic and road safety regulations under the NCAP.
Ricardo Rebaño, president of FEJODAP, said while they support the implementation of the NCAP to instill road discipline, transport regulators need to reopen the transfer of vehicle ownership so operators who sold their PUV units would not shoulder the traffic fines of the new owners.
"Without transfer of ownership, previous owners who should not be accountable for what happens to PUVs they sold are being milked for cash," Rebaño said in an interview on dzBB.
He said the Department of Transportation, Land Transportation Franchising and Regulatory Board and Land Transportation Office need to reopen the transfer of PUV ownership so the new operators would bear the brunt of fines under the NCAP.
PUV operators were earlier reported to have sold their jeepneys due to the pandemic and the rising cost of fuel products.
The NCAP is a road safety and traffic management program being implemented by local governments of Manila, Parañaque, Quezon City, San Juan and Valenzuela.
The Metropolitan Manila Development Authority also implements the NCAP along EDSA.
Motorists are complaining about the stiff fines even for minor infractions and the lack of stoplight countdown timers, which makes compliance difficult especially along wide intersections.