House to probe sale of Orthopedic property
November 22, 2021 | 12:00am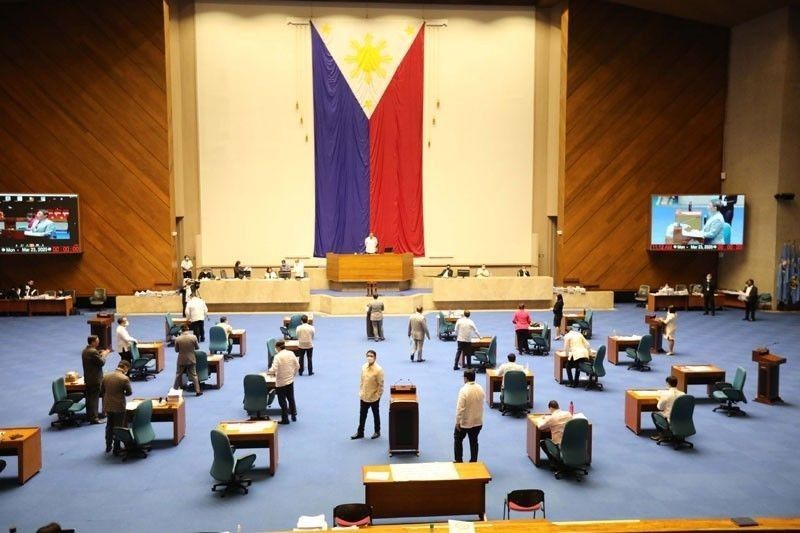 MANILA, Philippines — The House of Representatives may conduct an investigation into the alleged anomalous sale of parcels of land owned by the Philippine Orthopedic Center to a couple last year.
"It came under questionable circumstances. It leads us to ask why there was an apparent haste in the sale as the deal was done during the pandemic," ACT-CIS party-list Rep. Rowena Taduran said.
Taduran authored House Resolution 2336 seeking an inquiry into the matter.
The resolution was forwarded to the House committee on health chaired by Quezon Rep. Helen Tan.
The sale of the property amounting to millions of pesos was done at a time when the health sector is reeling from the effects of the COVID-19 pandemic, according to Taduran.
She said the sale of the land belonging to the state-owned Orthopedic Hospital must undergo public scrutiny to find out whether or not the deal was legal.
"We received information that the lots were sold with the help of a then retiring local Registry of Deeds official. What have we lost here? That we need to find out," Taduran said.
She said her office got hold of documents of the alleged questionable transfer of the government property and executive summary with appendages containing photocopies of documents, which showed that since 1947, the Philippine Orthopedic Center has been the lawful owner of two lots, one measuring 1,516.50 square meters and the other 1,517 square meters, adjacent to the present location of the hospital in Quezon City.
The resolution indicated that on March 15, 2009, in a case for unlawful detainer involving the property, a Quezon City Regional Trial Court ordered spouses Jose and Amelia Luriz to "restore the possession of the lots" of the Philippine Orthopedic Center.
On Feb. 24, 2016, the Supreme Court denied the petition of the couple for reconstitution of the title of the land and ruled that it belonged to the government.
On March 21, 2018, the Philippine Orthopedic Center, through the Office of the Solicitor General, filed a complaint for the implementation of the March 15, 2009 court ruling. The case remains pending.
Taduran said a Transfer of Certificate of Title (TCT) was issued to Jose Luriz by the Quezon City Registry of Deeds covering the land owned and occupied by the Philippine Orthopedic Center on Sept. 20 last year.
Last June 25, two new TCTs were issued by the Quezon City Registry of Deeds for the same property in an apparent sale to new buyers, spouses Winston Yu-Limwan and Maybelle Ng-Limwan and private company Visco Motors Corp.
It is not known if the Limwans own Visco Motors Corp.
Taduran said she would ask the House panel to summon the people involved in the sale of the Orthopedic property.
"We would like to dig deeper into the participation of Elbert Quilala who, according to some people, had retired from the local Registry of Deeds months after the TCTs were issued last year," Taduran said.