Boracay rehab completion eyed before June 2022
October 25, 2021 | 12:00am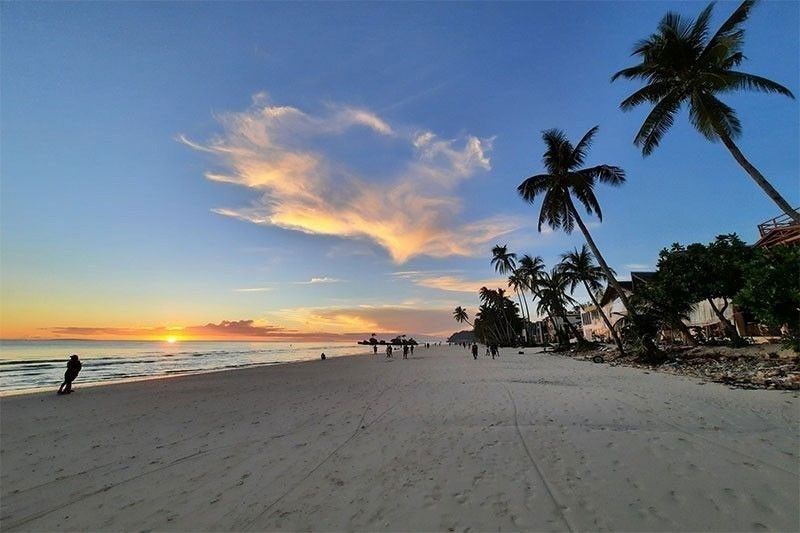 MANILA, Philippines — The Boracay Inter-Agency Task Force (BIATF) aims to complete the rehabilitation of the world-famous tourist destination before June 2022.
Environment Secretary Roy Cimatu, who heads the BIATF, said the term extension earlier given by President Duterte to the task force should be enough to finish all the rehabilitation works.
"The 2022 polls are nearing and we must ensure that we have the proper mechanisms in place, so our hard work and efforts would not turn to naught," Cimatu said during a press briefing on Friday.
The BIATF, which is co-chaired by the departments of tourism and the interior and local government, was created on May 8, 2018 under Executive Order 53.
The task force's term was supposed to have ended in 2020, but was extended by Duterte until May 2021.
Last March, Duterte granted the BIATF's request to again extend its operations until June 30, 2022, citing the stalled works due to the COVID pandemic.
Cimatu said the water quality along the beaches of Boracay has significantly improved, noting that the coliform level was high before the rehabilitation started in 2018.
Natividad Bernardino, general manager of the Boracay inter-agency rehabilitation and management group, said the June 2022 target is realistic for the total completion of the island's rehabilitation.
Demolition of establishments encroaching the shoreline easement is now 83 percent complete, Bernardino said.
Affected fisherfolk were given cash assistance amounting to almost P1 million by the local governments of Malay and Aklan as well as by the Department of Social Welfare and Development.
Tourism Secretary Bernadette Romulo-Puyat said the vaccination of residents and tourism workers was expected to reach 100 percent by the end of this month, citing the arrival of 35,100 doses of Pfizer vaccine last Thursday.