New COVID-19 cases in Metro Manila still decreasing
September 23, 2021 | 12:00am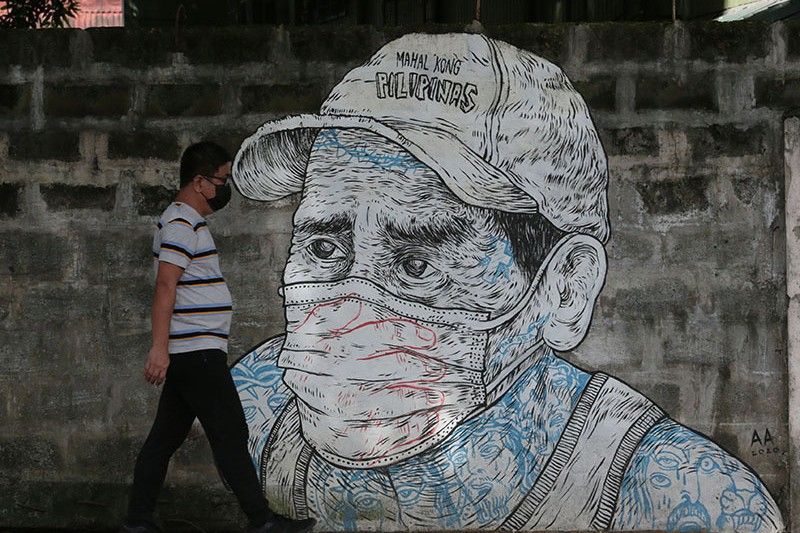 MANILA, Philippines — The number of new cases in Metro Manila continued to decrease in recent days, the OCTA Research Group said yesterday.
Data from the Department of Health (DOH) showed that the region recorded an average of 4,784 new cases per day from Sept. 15 to 21, down 18 percent from the preceding week.
The region had a reproduction number of 1.03 (with an error margin of +/- 0.5), down from 1.33 last week.
The indicator measures the number of persons a positive individual can infect. A lower reproduction number indicates slower spread of the viral illness.
"There are still some backlogs in the reports, but the error margin accounts for this. Let's hope and pray this trend continues," said OCTA fellow Guido David.
Despite the decrease in new cases, Metro Manila still has a critical average daily attack rate of 36.63 daily new cases per 100,000 population.
Its positivity rate, which measures the number of positive results out of the total tests conducted, is also critical at 22 percent.
The World Health Organization said the ideal positivity rate is five percent or lower.
Citing data from the DOH, OCTA said Metro Manila has a "moderate" hospital bed utilization rate of 68 percent and a "high" intensive care utilization rate of 77 percent.
Most number of active cases
Meanwhile, DOH data showed Metro Manila has the most number of active cases as of Sept. 20: 46,254 out of 176,850 patients who have not recovered from COVID-19 are in the metropolis.
The 176,850 active cases nationwide comprise 7.4 percent of the 2,385,616 cases recorded in the country, according to the DOH's COVID situationer report.
Calabarzon has the second highest number of active cases with 35,000, followed by Central Luzon with 19,533.
Western Visayas was a far fourth with 9,155 cases, followed by Cagayan Valley with 7,950; Ilocos Region with 7,689; Davao Region with 7,262; Central Visayas with 6,080; Cordillera Autonomous Region with 5,096 and Bicol Region with 4,580.
According to the DOH, 4,779 of the active cases are asymptomatic while 163,913 reported mild symptoms.
The DOH said 4,624 cases are moderate or with clinical signs of non-severe pneumonia; 2,446 patients have severe pneumonia or acute respiratory infections while 1,088 are critical cases or those with impending or ongoing respiratory failure, in need of mechanical ventilators, or with evidence of end-organ damage or septic shock.
Data showed that 36,934 patients have succumbed to the virus while 2,171,832 have recovered. – Sheila Crisostomo