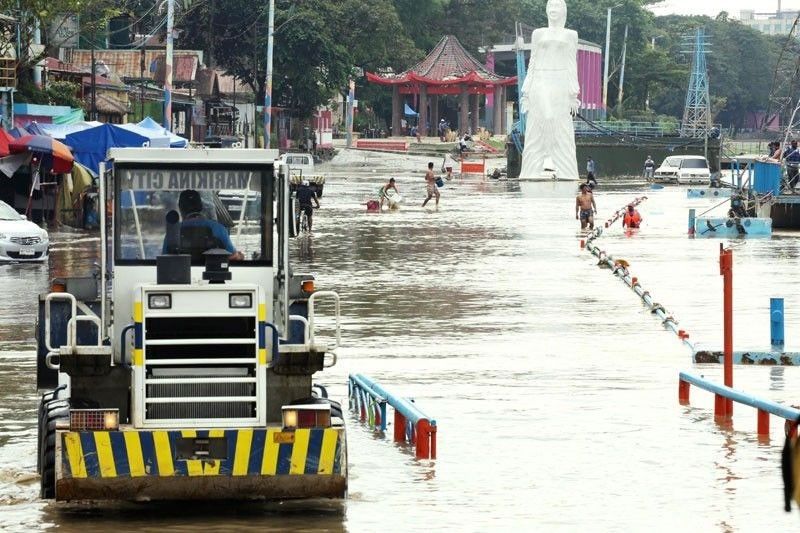 In this file photo taken on Jan. 21, workers use a backhoe to clean the flooded villages after the Marikina River overflowed following a heavy downpour.
Boy Santos, file
DPWH starts dredging Marikina River
MANILA, Philippines — The Department of Public Works and Highways (DPWH) has started dredging the Marikina River.
The dredging operation started on Feb. 17 and is expected to last two to three months. The DPWH seeks to remove an estimated 50,000 cubic meters of soil, sand and silt from the river, Secretary Mark Villar said, citing a report by DPWH Bureau of Equipment director Toribio Noel Ilao.
"This operation will significantly help in preventing the events of flooding in Marikina City, which is considered a catchbasin of rainwater coming from upstream areas of San Mateo and Montalban in Rizal and the cities of Antipolo and Quezon," Villar said.
Ilao said the DPWH sees the dredging operation as a prelude to "restoring the Marikina River to its pristine and natural state."
Flood control structures such as concrete barriers, sewerage and drainage systems will be constructed along the river, Ilao added.