7,000 cops to secure Black Nazarene feast
January 7, 2021 | 12:00am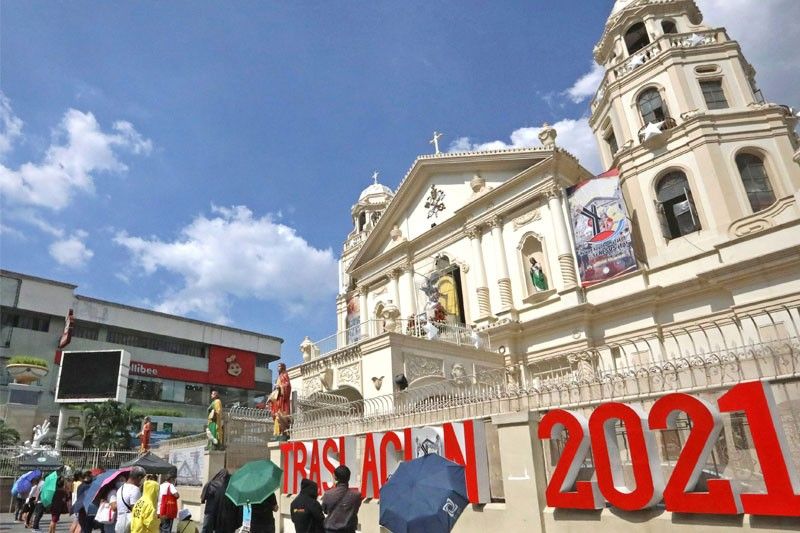 MANILA, Philippines — Around 7,000 police officers will be deployed to secure the feast of the Black Nazarene on Saturday to control the number of devotees attending the religious event.
At least 29 control points will be set up around Quiapo Church, Manila Police District director Brig. Gen. Leo Francisco said yesterday.
Police will be deployed in Quiapo Church, San Sebastian Church and Sta. Cruz Church where masses will be held, Francisco said.
He said police officers would bring rattan sticks to ensure that physical distancing is followed during the feast.
Police have prepared for the "worst case" scenario of closing the city's borders if the crowd gets out of control, according to Francisco.
Police said it would exercise maximum tolerance. But unruly devotees will be arrested.
To comply with the allowed 30 percent capacity, only 400 devotees will be allowed to join each of the 15 masses in the church during the feast. This means only 6,000 are allowed to line up to go inside.
Quiapo Church parochial vicar Fr. Douglas Badong said they would ask the Inter-Agency Task Force for the Management of Emerging Infectious Diseases to allow them to accommodate up to 50 percent of the church's capacity during the feast of the Black Nazarene.
Minors and those over 65 years old will not be allowed to participate in the feast.
Fair weather is expected to prevail in Metro Manila during the feast of the Black Nazarene, according to the weather bureau. – Helen Flores, Robertzon Ramirez