4 ships crash as Ulysses hits
November 13, 2020 | 12:00am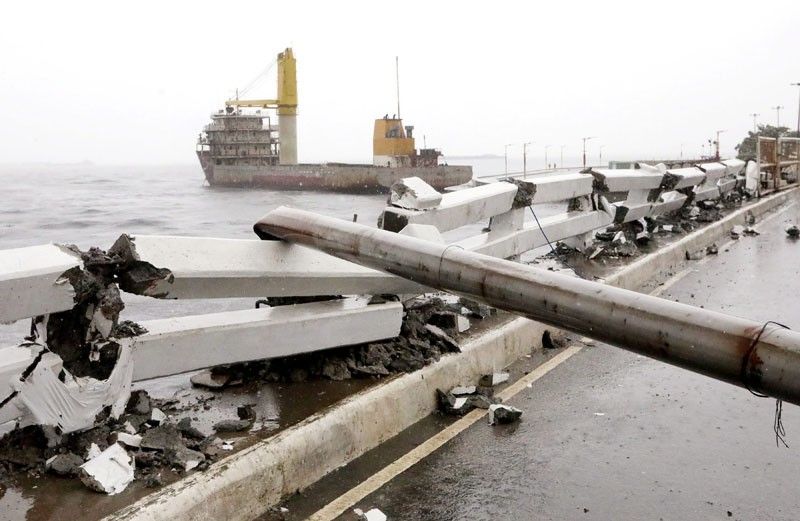 MANILA, Philippines — Four ships crashed as strong winds brought by Typhoon Ulysses buffeted Metro Manila yesterday.
In Navotas, an abandoned fishing vessel rammed a bridge at past midnight.
Navotas disaster risk reduction and management officer Vonne Villanueva said the fishing vessel crashed into the Road 10 bridge and destroyed the railings and a solar-powered lamp post.
A motor tanker also ran aground and almost collided with a dike along the Barangay Sipac Almacen-Navotas West area, Villanueva added.
A cargo vessel slammed onto the sea wall near a mall complex in Pasay City, according to Mayor Imelda Calixto-Rubiano, who posted photos of the ship, Peter Ronna Gibraltar, that washed ashore yesterday morning.
She has asked the city government to coordinate with the Philippine Coast Guard to remove the sea craft.
A mall guard saw the ship approaching the breakwater around 12:30 a.m. yesterday, the Pasay City police reported.
Three crew members of the vessel were rescued, all unhurt, they added.
Also yesterday, a barge crashed into the Marcos Highway bridge after it was carried by strong currents in the Marikina River.