PNP doctor dies after being sprayed with disinfectant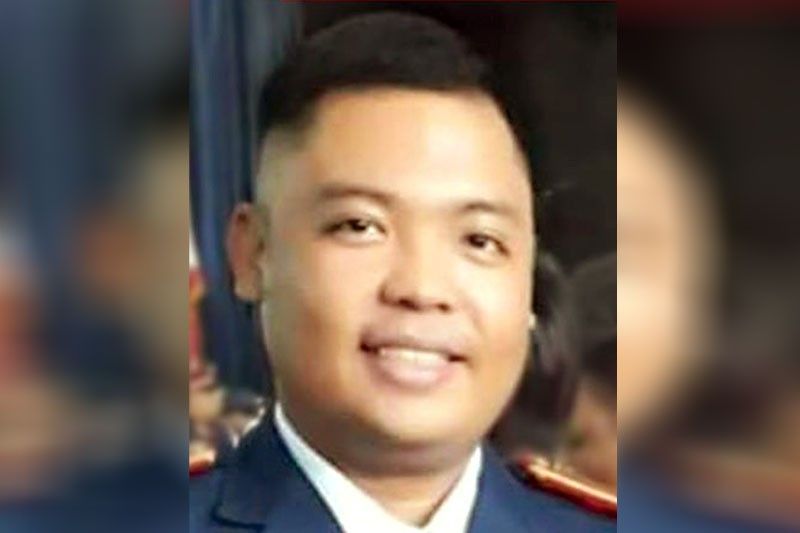 MANILA, Philippines — Capt. Casey Gutierrez had a promising career as a physician for a private hospital but he gave it up to fulfill his dream of serving the country as a police officer, a decision that cost him his life during the battle to contain the coronavirus disease 2019 (COVID-19) pandemic.
Gutierrez, 31, died on May 30 not from COVID-19 but from the accidental inhalation of a disinfectant in what sources said was the result of negligence in the implementation of health and safety protocols.
Two more police officers experienced a similar problem two days after Gutierrez's death, prompting his partner, Shella Distor, a medical practitioner, to raise concerns over safety measures being implemented at quarantine facilities.
"Ayaw na sana namin magsalita pero nangyari ulit sa ibang tao (I did not want to talk but this happened again to other people)," Distor said.
She said she only wants the Philippine National Police to improve its protocols to ensure the safety of the PNP's frontliners.
Toxic chemical
An insider who spoke on condition of anonymity said Gutierrez was among the frontliners at the PhilSports Arena, which was converted into a quarantine facility for COVID-19 patients, on May 24.
Gutierrez was "undergoing decontamination after attending to a patient" when he suddenly experienced difficulty in breathing, the source said.
He was brought to the PNP General Hospital at Camp Crame for initial treatment.
Distor said she became worried when a police officer called her and told her that her partner was about to be intubated.
When she arrived, Distor said she saw her partner on a stretcher and in visible pain. This prompted her to facilitate his transfer to the Lung Center of the Philippines for treatment. He died five days later.
Based on initial findings, the police officer's death was the result of a massive pulmonary embolism, apparently caused by the inhalation of a toxic substance.
Another source said Gutierrez became ill after he was sprayed with sodium hypochlorite, a chemical also referred to as bleach.
Directly spraying the chemical on a person, especially if not diluted, is dangerous due to its high level of toxicity, the source said.
Gutierrez was wearing personal protective equipment but the source said it does not matter for as long as the victim inhaled the chemical.
"You should not directly spray that chemical on a person," the source said.
Two more cases
A similar incident happened on June 1 in the same facility just two days after Gutierrez's death.
According to a police report obtained by The STAR, two PNP medical personnel became sick after undergoing decontamination at around 3 p.m.
The two police officers were being disinfected after taking 10 swab samples from COVID-19 patients. They were brought to the PNP General Hospital when they had difficulty breathing.
Gutierrez left three children, aged five months, four and five.
He left his job as chief resident doctor for a private hospital in Laguna in 2018 and applied to become a police officer under the PNP's lateral entry program.
He took his oath as a police officer in June 2019.
"He really wanted to become a police officer and serve the country," Distor said as she fought back tears.
The PNP said it is mourning Gutierrez's death.