4 arrested for online protest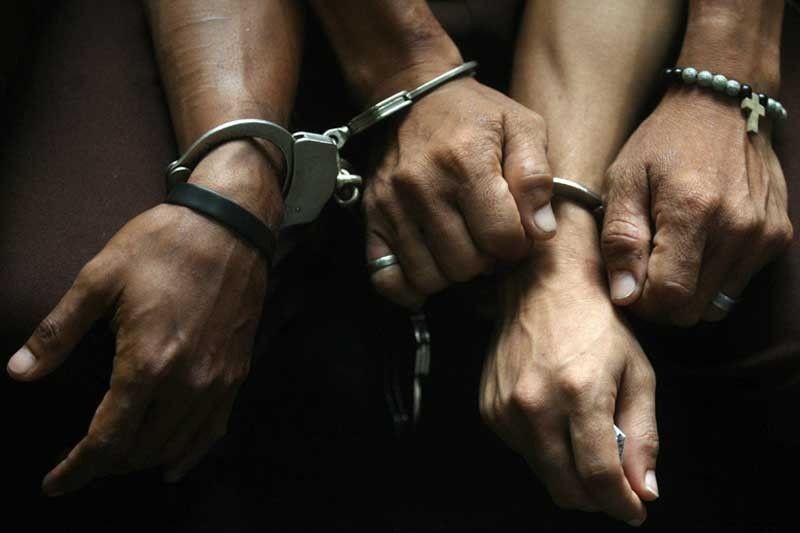 MANILA, Philippines — Four labor leaders in Valenzuela City were arrested for posting slogans on social media during the online Labor Day protests.
Kadamay Metro Manila member Fidel Columna, who is also a labor leader of the group Kilos Na Homeless, and three others were called by police for questioning at the nearest police precinct on Friday, according to Kadamay Metro Manila spokesperson Macario San Agustin.
Marlina Abique and Danny and Ann Calunsad, members of the Liga ng mga Manggagawa sa Valenzuela City, were also arrested.
In a video and photos shown to The STAR yesterday, the activists were seen in a house in Valenzuela holding slogans for an end to contractualization, for the protection of frontliners, wage increase, and relief to the workers during the enhanced community quarantine.
They held the slogans while their fellow members banged metal pots in an in-house protest action on Labor Day Friday.
"They were arrested for posting their calls on social media during the Labor Day online protest. They were not charged, but the police wanted to find out who was behind the online protest," San Agustin said.
They were released Friday night after being questioned at the nearest police precinct. No charges were filed against them.
The police visited the houses of those who participated in the online protest as a way to intimidate them, San Agustin said.
"We look at this as a form of intimidation on the urban poor," he said.
The STAR reached out to Valenzuela police chief Col. Fernando Ortega yesterday but has yet to receive a reply.
10 Marikina volunteers freed
Meanwhile, 10 community kitchen volunteers in Marikina City, who were arrested for allegedly staging a protest when they put up placards calling for mass testing on Friday, have been ordered released.
The city prosecutor's office issued a resolution showing that the charges filed against them – illegal assembly, resistance and violations of lockdown protocols – were set for further investigation.
The city prosecutor also directed the city police to release the 10 volunteers.
Marikina Mayor Marcelino Teodoro earlier ordered the city police to release the volunteers, saying the city police overreacted.
He said no charges should be filed since the volunteers had permission from the city government to operate the community kitchen.
The volunteers included seven jeepney drivers, two teachers and a community volunteer affliated with the women's group Gabriela. - Romina Cabrera