No proof frogs, toads effective vs mosquitoes
September 1, 2019 | 12:00am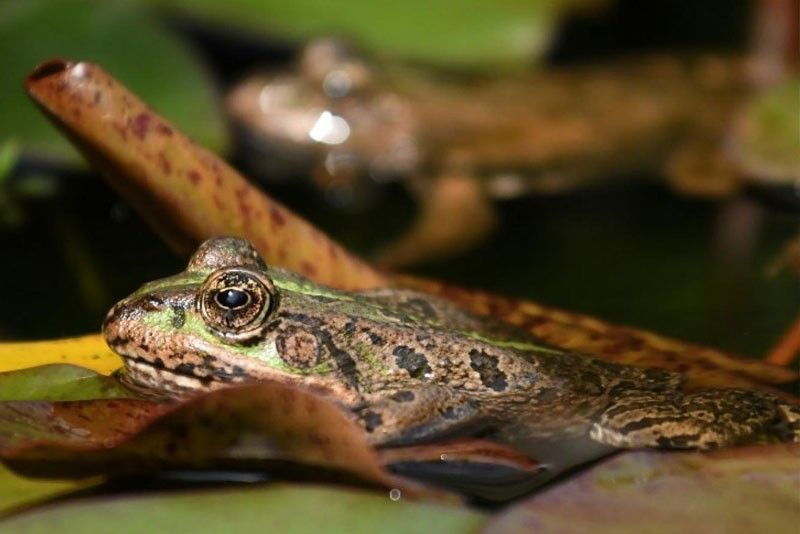 MANILA, Philippines — Contrary to public belief, there is no scientific evidence showing amphibians such as frogs and toads are effective in controlling mosquito population, particularly those that carry diseases like dengue.
Last week, barangay officials in Quezon City released thousands of poisonous cane toads, supposedly to prevent the spread of mosquitoes amid the declaration of a national dengue crisis.
Existing scientific literature, however, debunked claims that several species of animals such as frogs and toads are effective in controlling mosquito population.
"Most adult frogs and tadpoles don't eat mosquitoes," read an article released by the Department of Entomology of the University of Wisconsin-Madison in the US.
"Adult frogs eat a variety of things, but there is no evidence that mosquitoes are an important part of the adult diet of any species," it added.
While some tadpoles, or the early stage of frogs and toads, feed on mosquito larvae, the article noted there is little information about how they interact in natural settings.
"Although only a few types of tadpoles will eat mosquito larvae, some may compete with larvae for food," the article said, citing studies conducted between 1996 and 2003.
Another study conducted in India in 2007 also cited the lack of scientific evidence to support that the frog population is correlated with the presence of mosquitoes.
A wildlife biologist from the University of the Philippines (UP) earlier warned against the release of cane toads in Barangay Old Balara, Quezon City, noting the lack of study on its impact on the environment.
Carmela Española, assistant professor at the UP Institute of Biology, said Republic Act 9147 or the Wildlife Resources Conservation and Protection Act specifically requires a scientific study before a species is introduced to an ecosystem.
"They should be aware of the law. The release of an invasive species should be studied because it has socio-economic impacts, like on human health," Española told The STAR on Friday.
"They should be aware that before they release anything, they should consult the experts and do a proper study," she added.
Invasive species
The cane toads released by the barangay officials are not endemic to the Philippines and were introduced in the 1930s as a form of biological pest control in sugarcane plantations.
Española said these toads were classified as among the 100 worst invasive species worldwide by the Invasive Species Specialists Group.
Aside from the danger it poses to human and domestic animals due its poisonous nature, Española said the toads may have a dangerous impact on the ecosystem, noting the village's proximity to the UP campus and the La Mesa nature reserve.